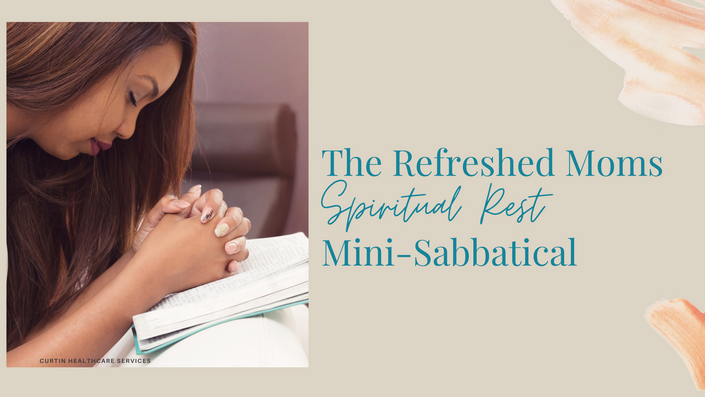 Refreshed Moms Spiritual Rest Mini-Sabbatical October 15 - 18
The #1 virtual experience designed to help mom leaders enjoy rest away from work and kids in order to reconnect with God and renew themselves spiritually.
I'm ready to register
What is Spiritual Rest?
Spiritual Rest is creating wholeness in your body, mind, and spirit.
It's when you enjoy places and activities to find relief from the daily struggles and immunity from outside attack.
It's where you lay down your fight in order to rest.
In this process, you find your way back home to your relationship with God.
~Sacred Rest
*******
If you're anything like me, it really frustrates you to keep putting Bible study and prayer last as you prioritize the needs of your children and work.
You're craving a break to deeply connect with God, but when you consider the travel and childcare expenses needed in order to register for that upcoming retreat, you find yourself choosing between your family's tight vacation budget and your rest needs.
What if you could do both - get away without breaking the bank as well as replenish your faith?
If you're ready to plan a break on your terms while enjoying a spiritually renewing experience virtually, then the Refreshed Moms Spiritual Rest Mini-Sabbatical was made for you.
R E P L E N I S H
R E N E W
R E C O N N E C T
Wouldn't it feel amazing to...

Take a break from the demands of work and home life in order to spend time with God?

Choose the destination of your get away based on your budget?

Nurture and fuel your faith with powerful Bible sessions and small group discussions?

Reconnect to your creativity with an artistic workshop... or two?

Experience times of prayer and intimacy with God without interruption?

Actually feel rested and connected with God after taking an intentional break?
You'll check every single one of those boxes with the Refreshed Moms Spiritual Rest Mini-Sabbatical.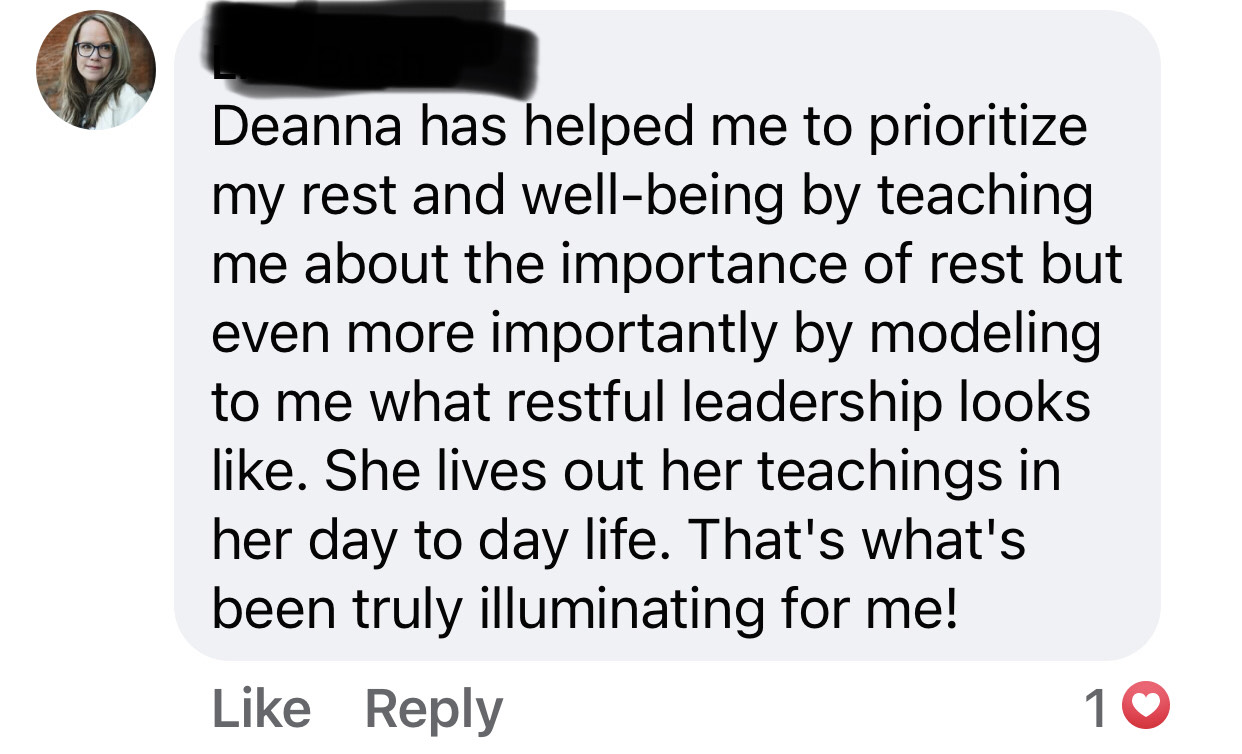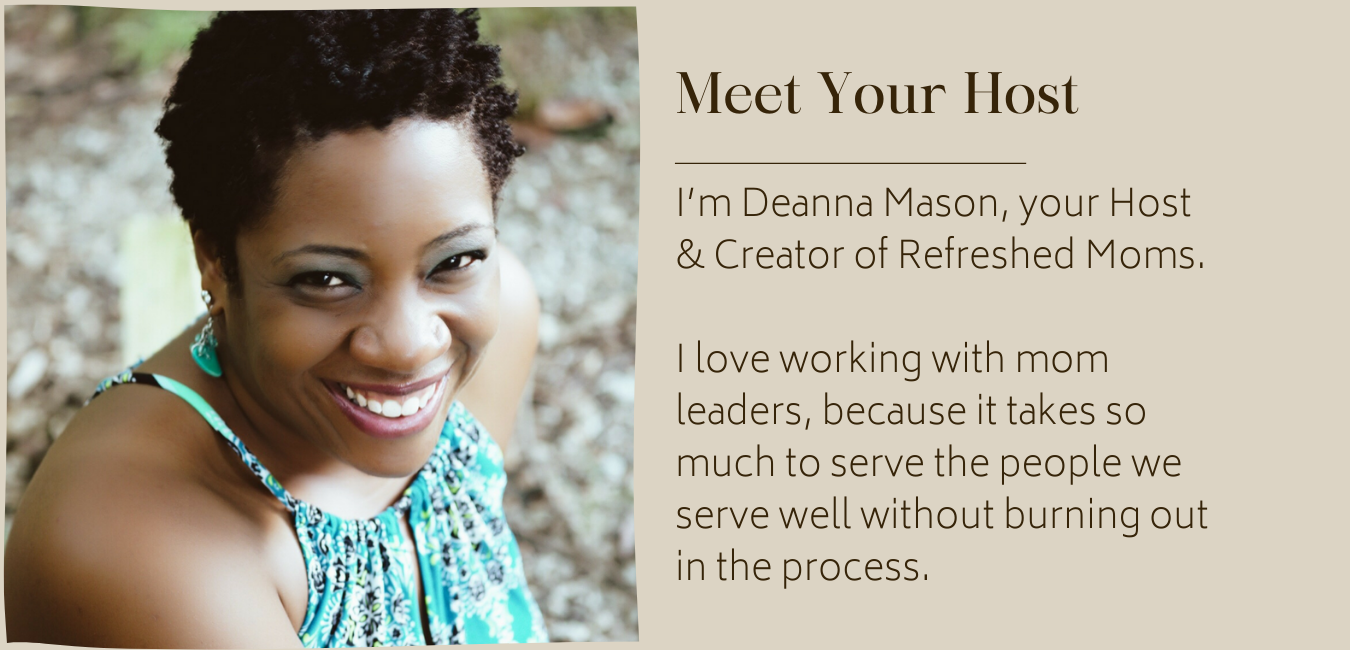 The women in my community are just like me - showing up to lead in many different ways, filling many different roles. They're:

Homeschoolers.
Ministers.
Business leaders.
Home managers.
Caretakers.
Raising amazing kids.
And sometimes, time in prayer and Bible study gets lost in the busy of all of that responsibility. Before you know it, you're spiritually depleted and feeling distant from God, craving his voice.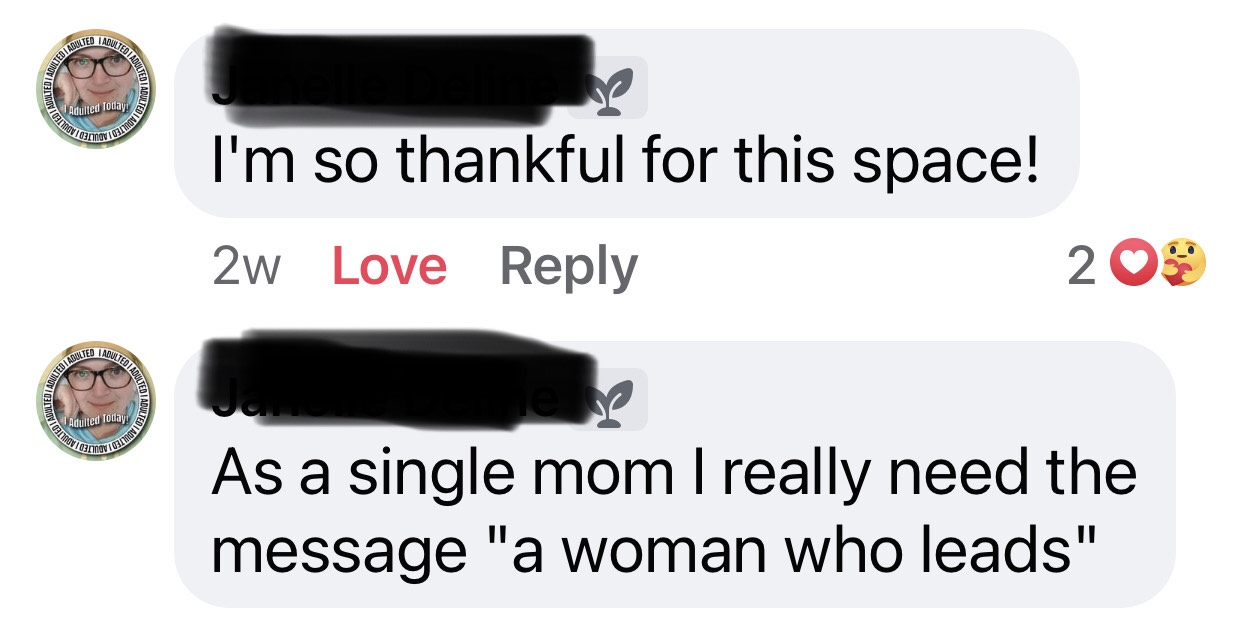 Here's what I know:
There's no way you can show up well everywhere without spiritual rest being a consistent part of your life.
Which is why I created this mini-sabbatical experience - to give moms like you an opportunity to intentionally nurture your faith and refuel spiritually.
It's affordable - you don't have to spend thousands of dollars to access the sessions or to travel (unless you want to).
It's accessible - you can experience all the sabbatical has to offer from the comfort of your destination.
And there's only one requirement - THAT YOU LEAVE YOUR FAMILY AND YOUR WORK BEHIND!
Our goal is for you to spend 3 nights away prioritizing your faith with us, so you can return to home and work actually feeling spiritually refreshed.
That's it!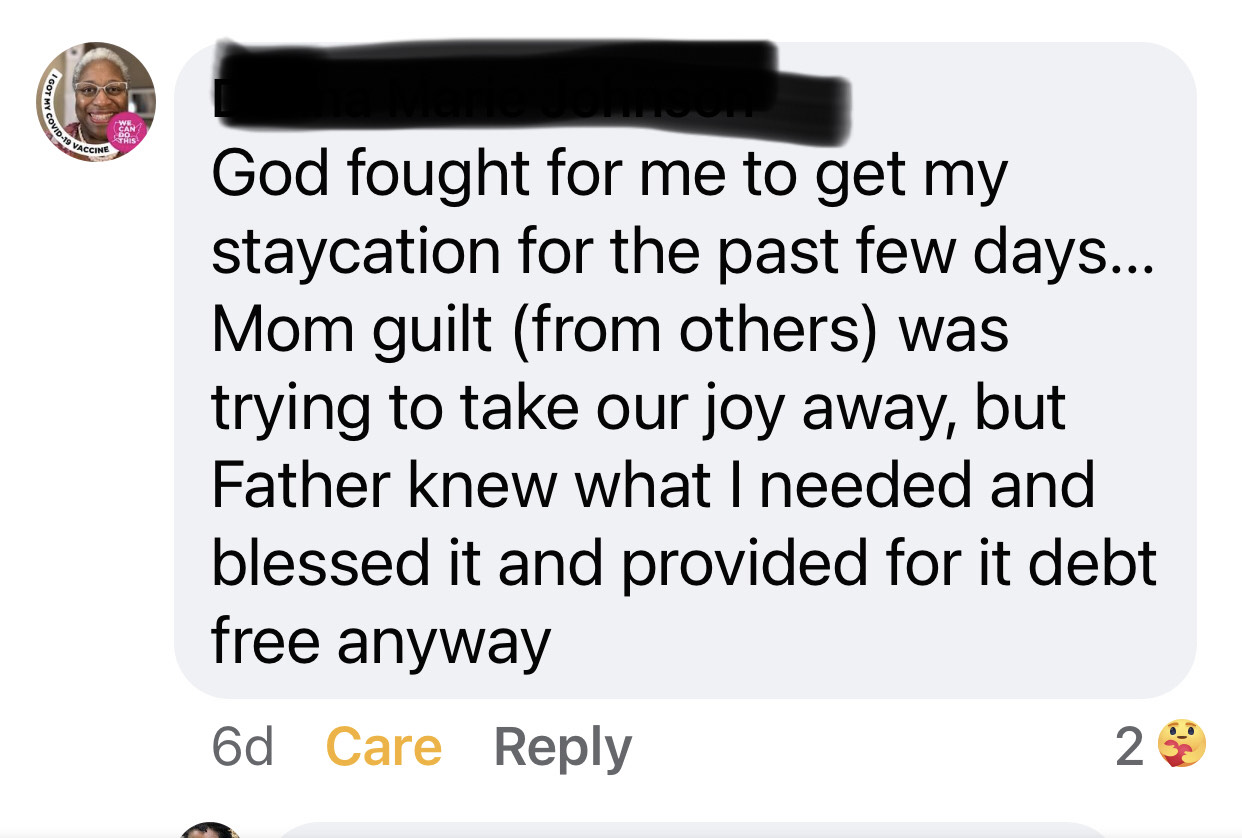 Enjoy Virtual Spiritual Rest Sessions
What are these?
Our Virtual Spiritual Rest Sessions are the heart of the event. Each speaker will focus on one topic to share on, and afterwards you'll be whisked away into a Zoom breakout room for small group discussions around your favorite "aha" moments.
You get to choose the sessions you attend, but you'll have access to them all after the event is over.
Our speakers are business and ministry leaders who understand the balancing act of faith, home, and work, and each bring an amazingly unique perspective.
Every session is designed to pour into your spiritual rest, hitting it from many different angles.
Let us refill your cup as we direct your heart towards God.
Meet Your Session Speakers: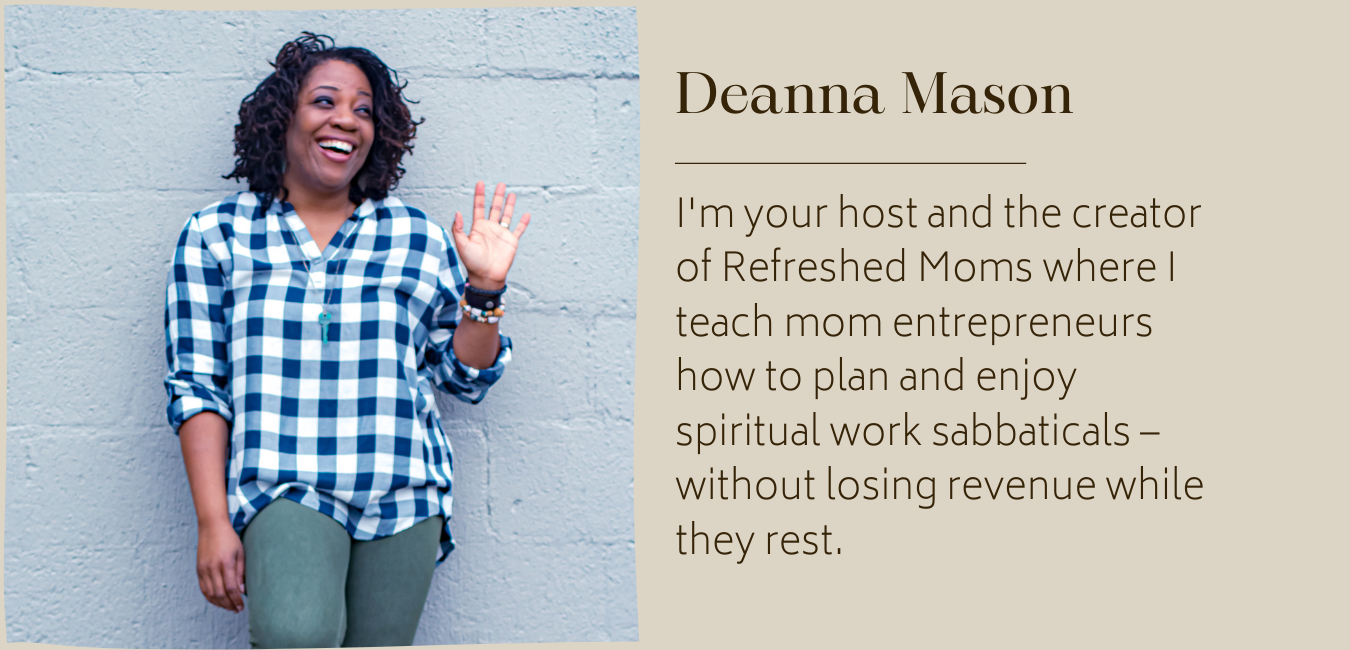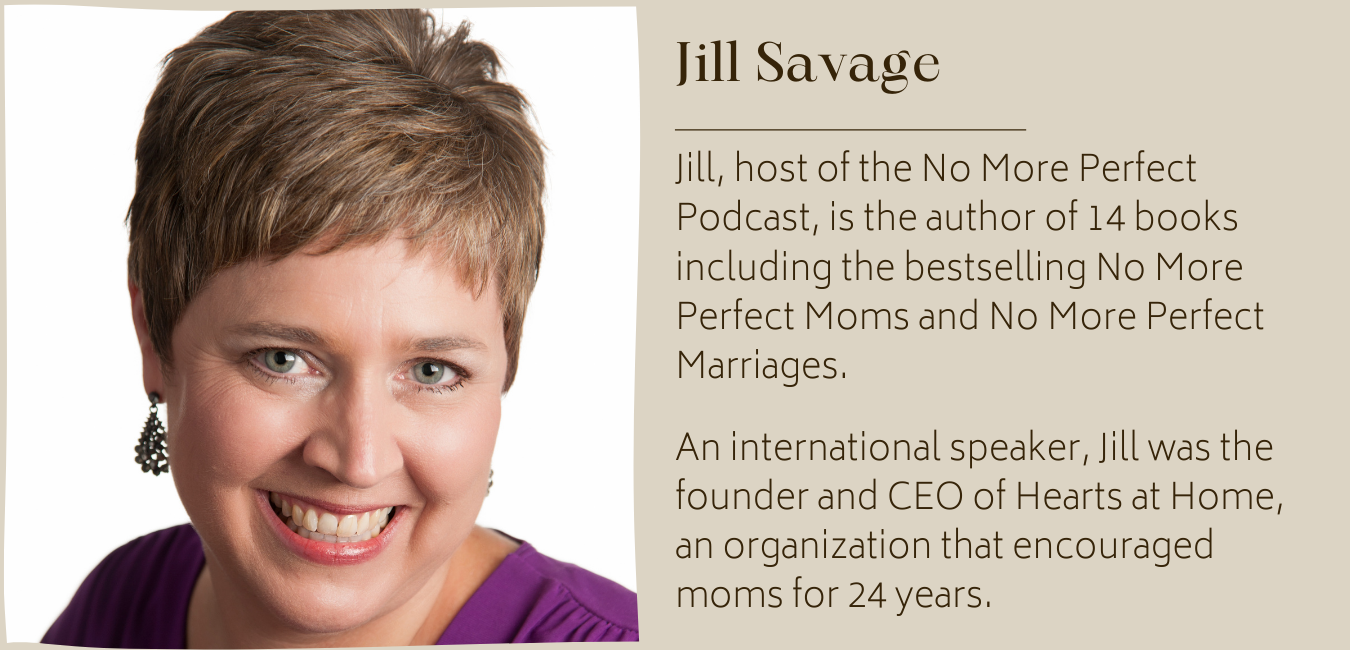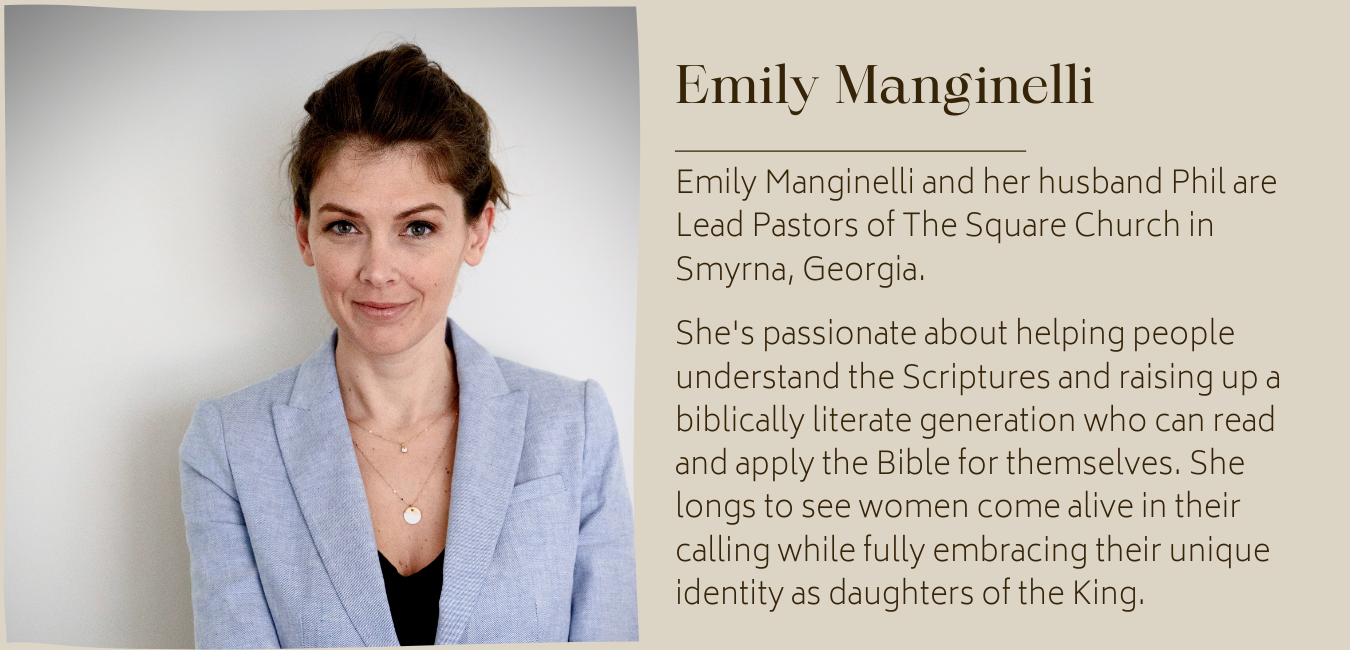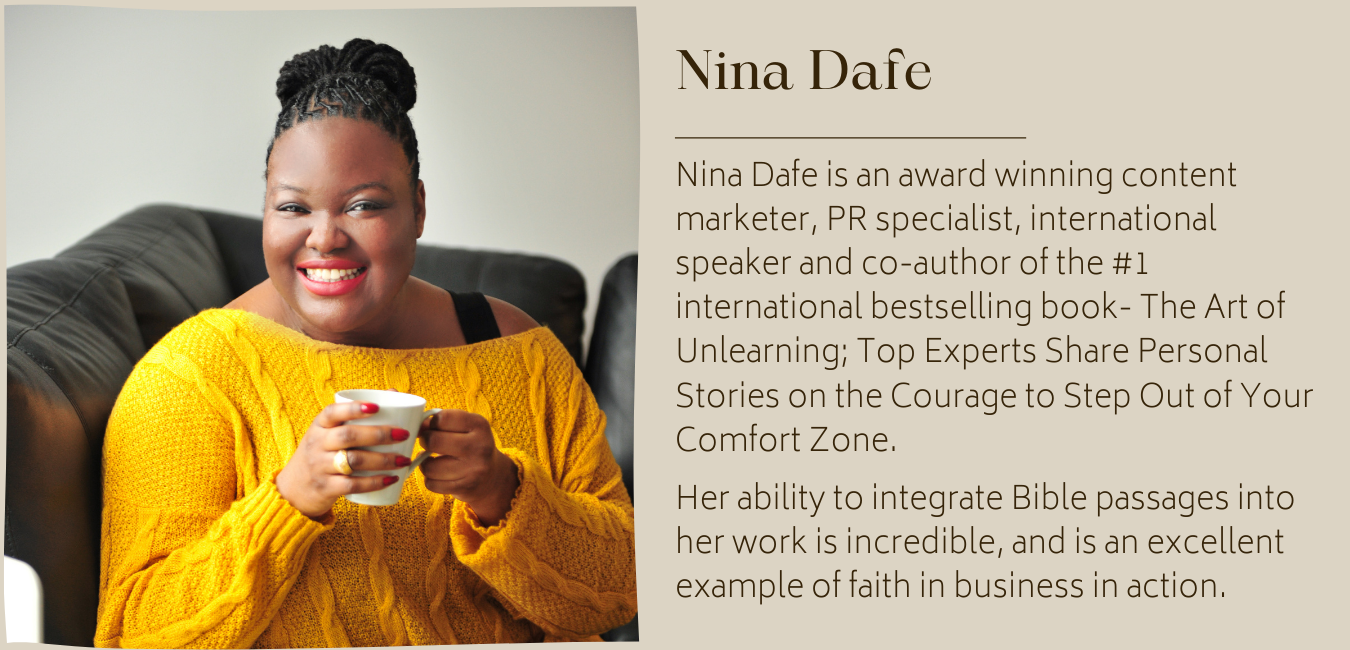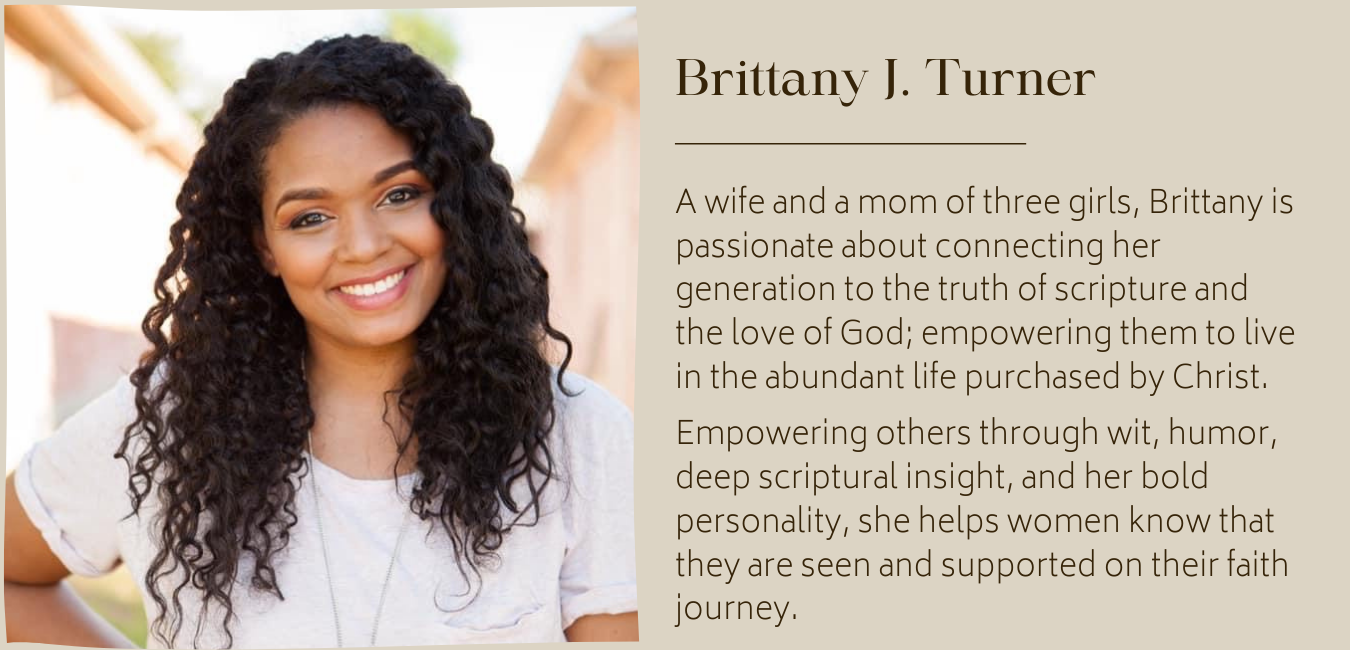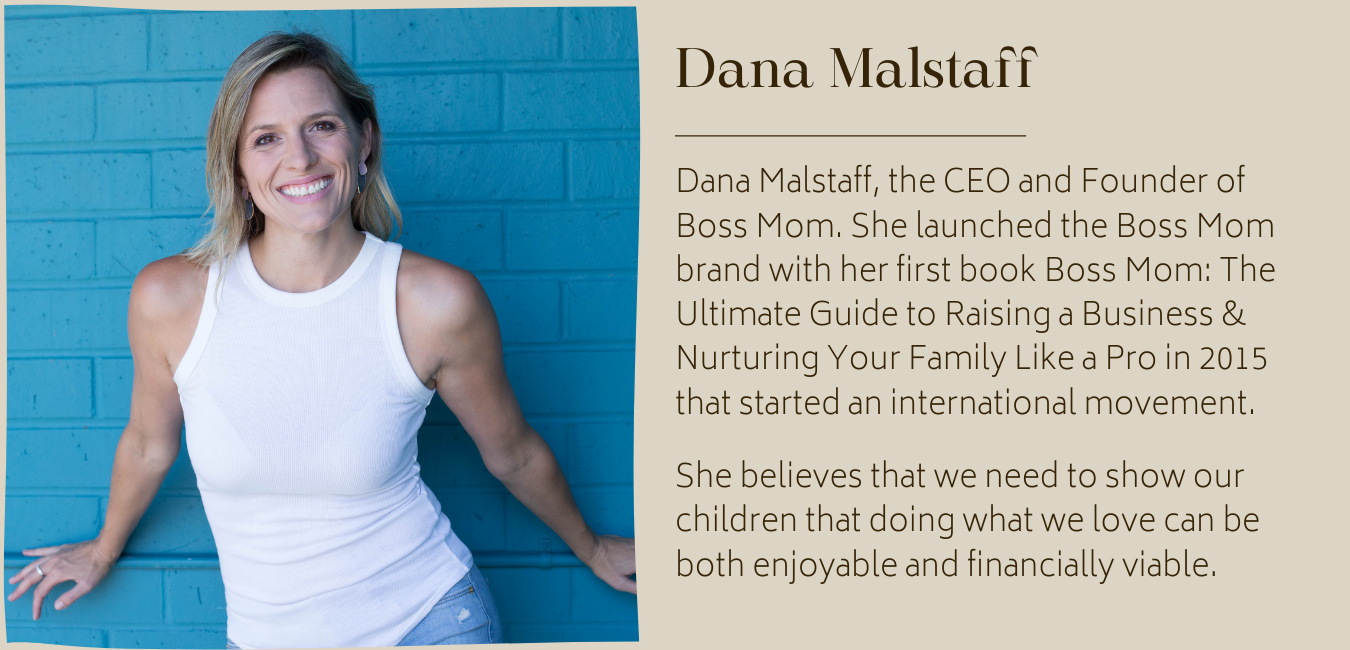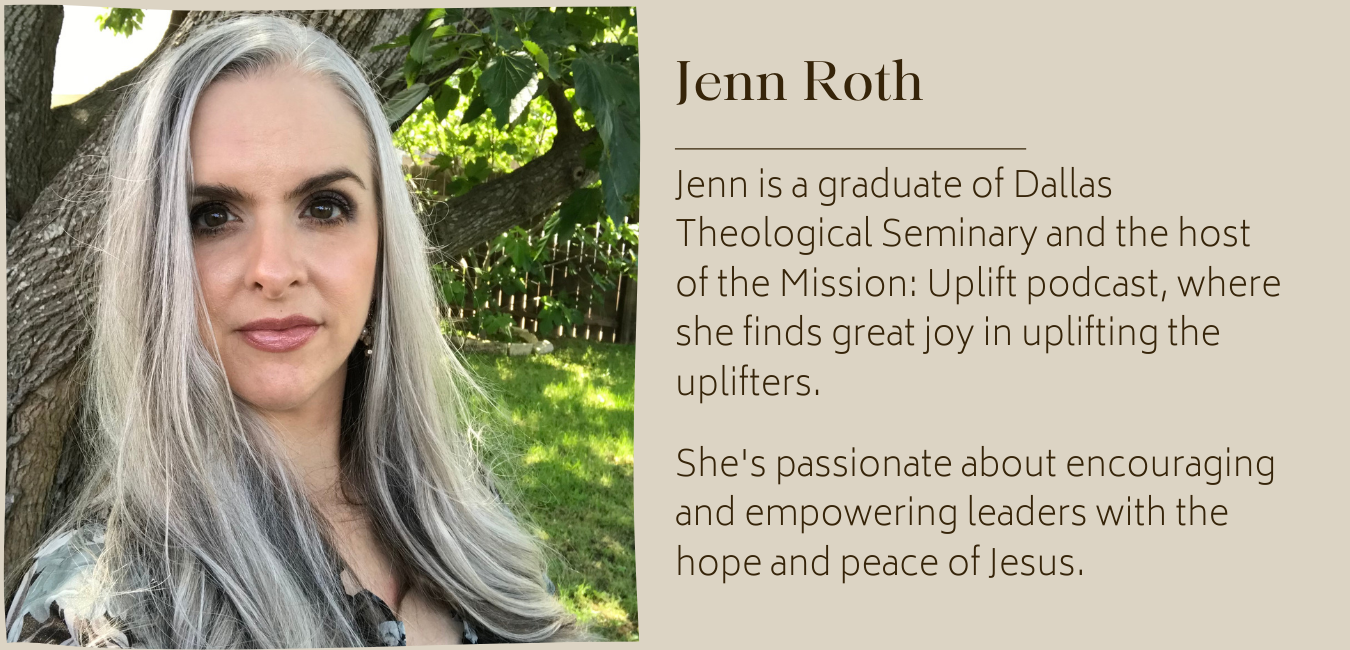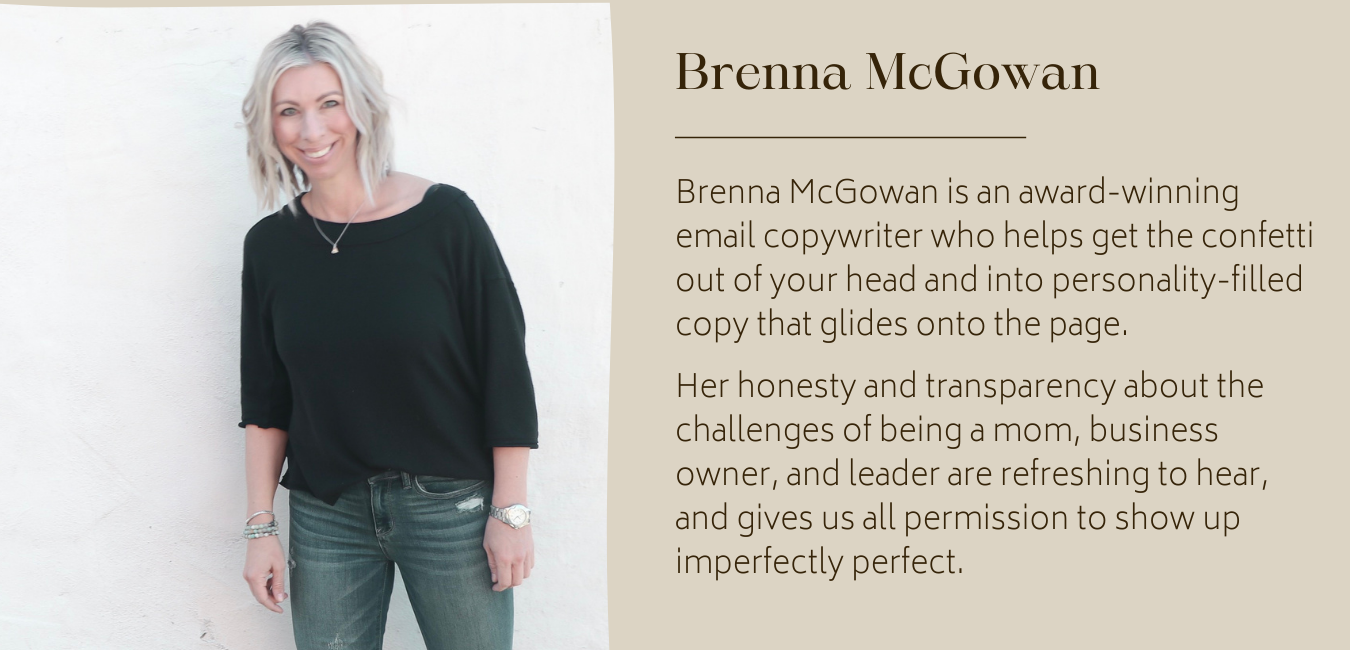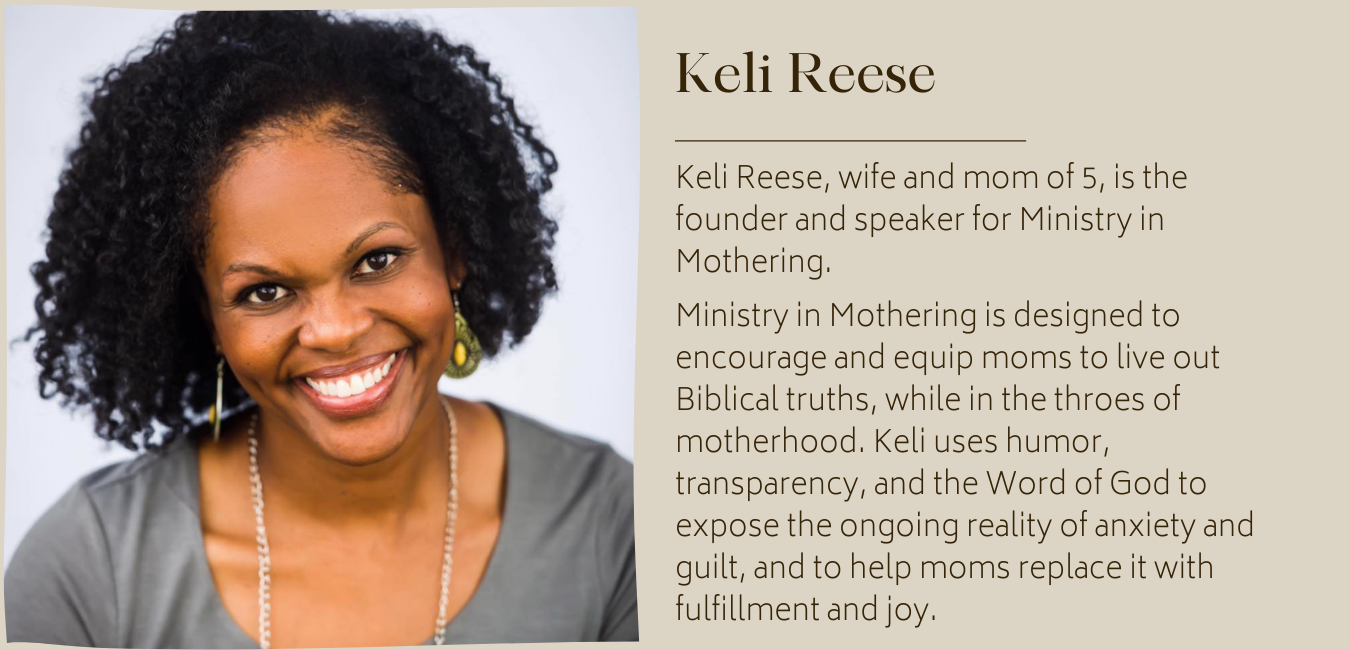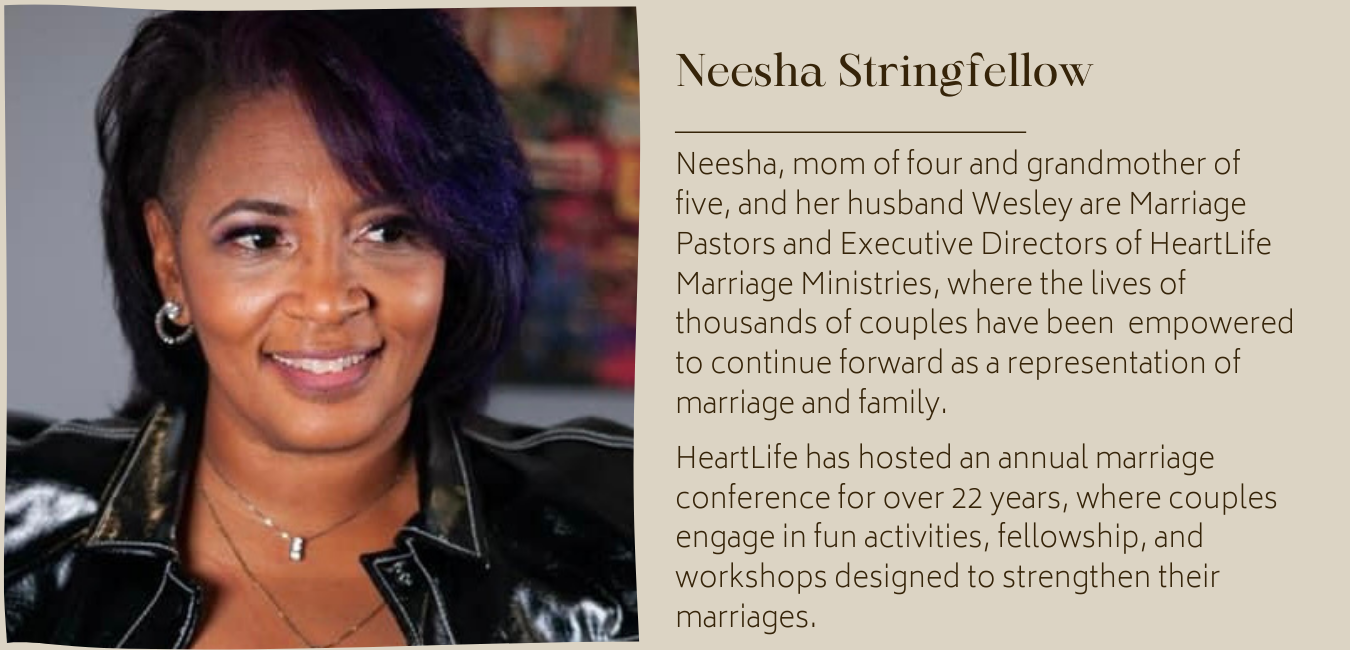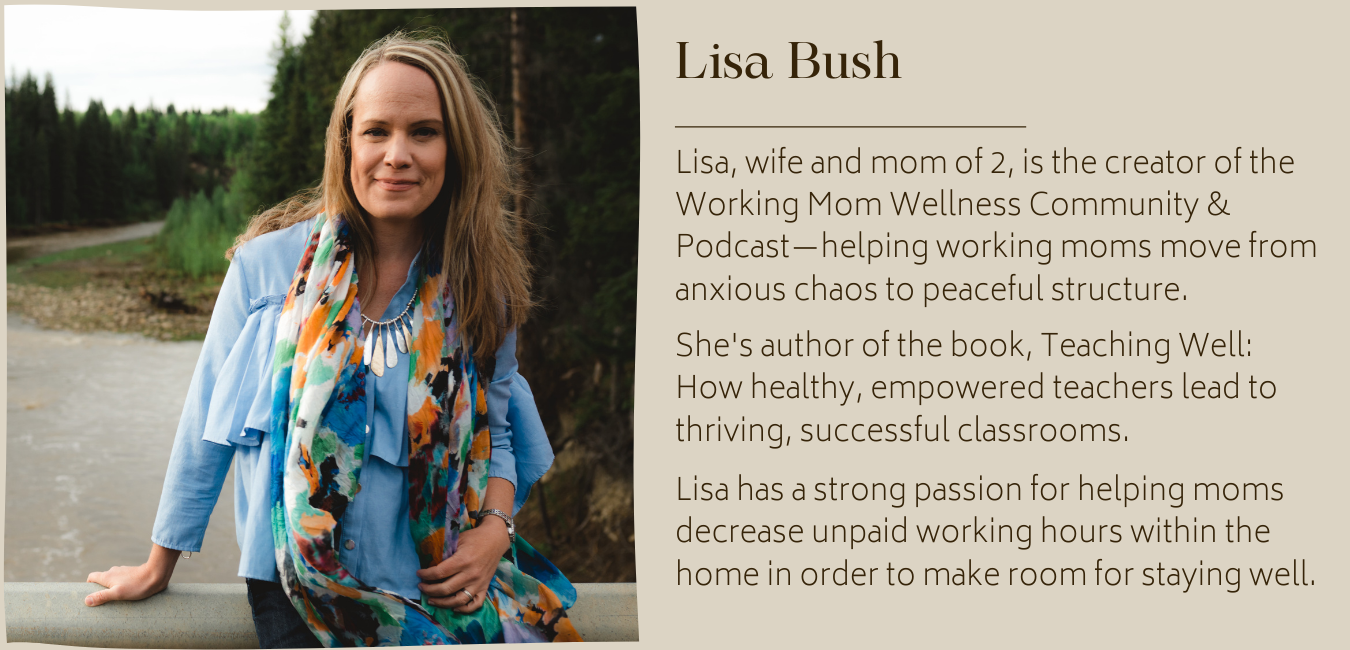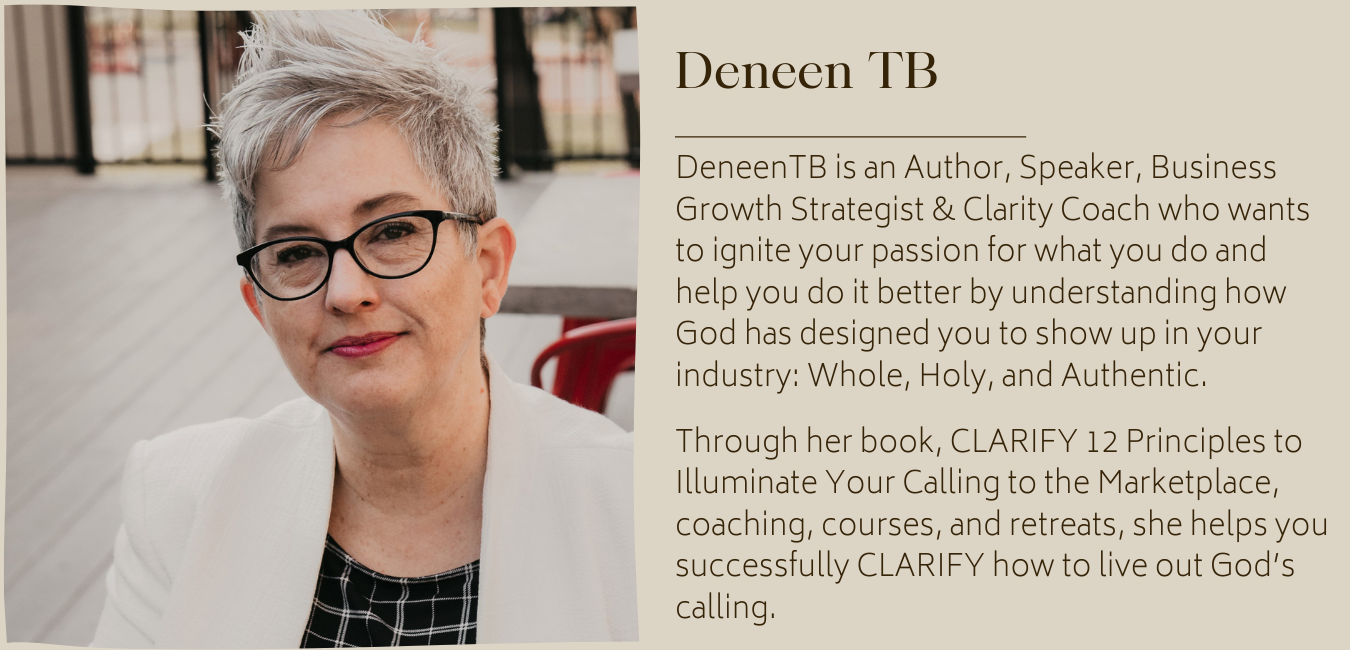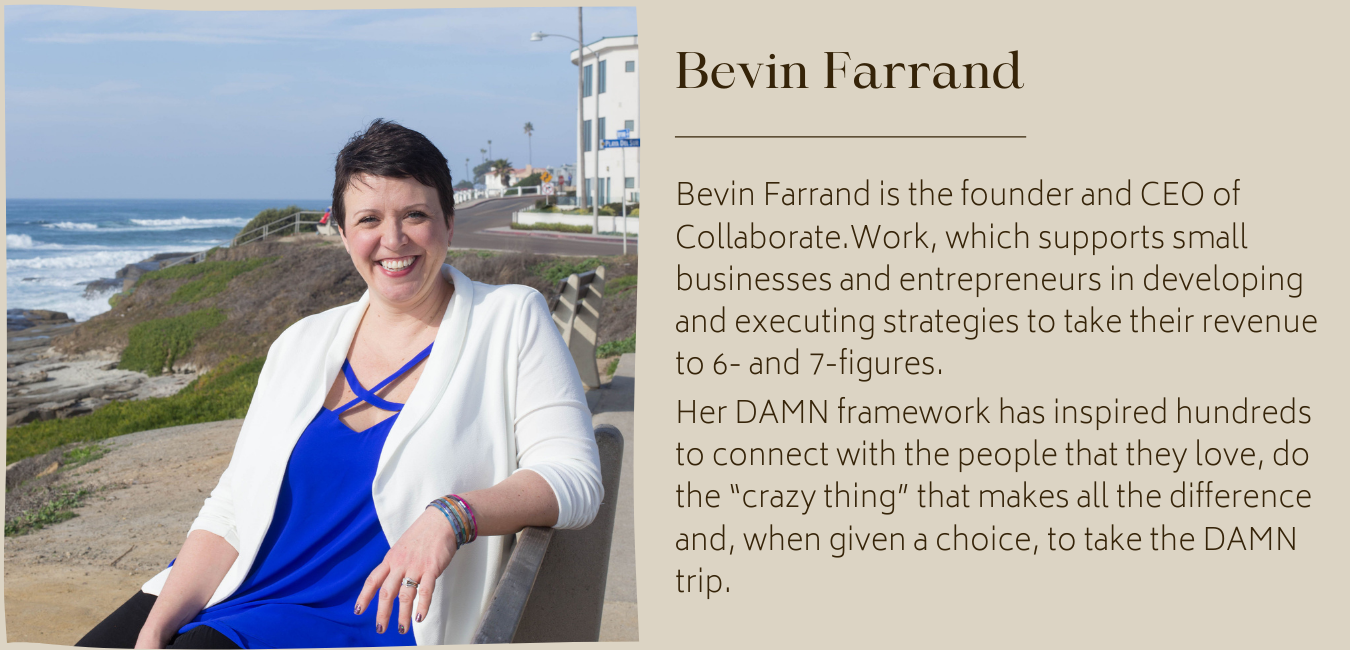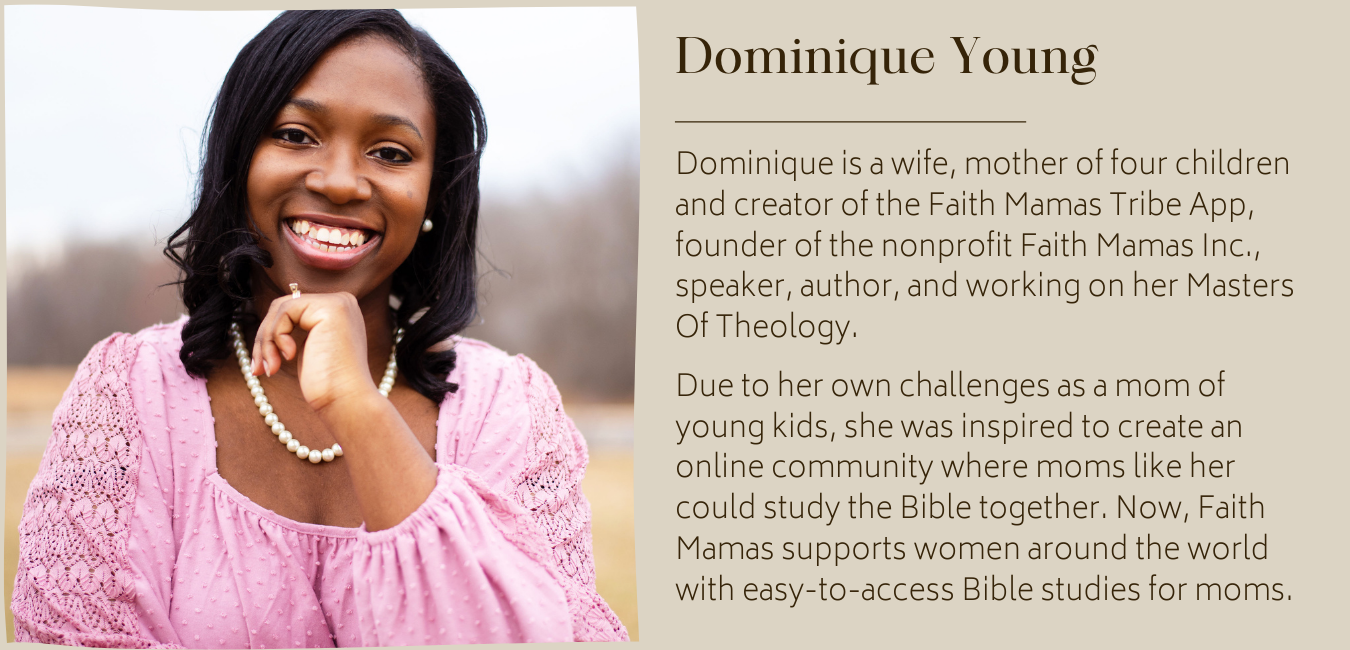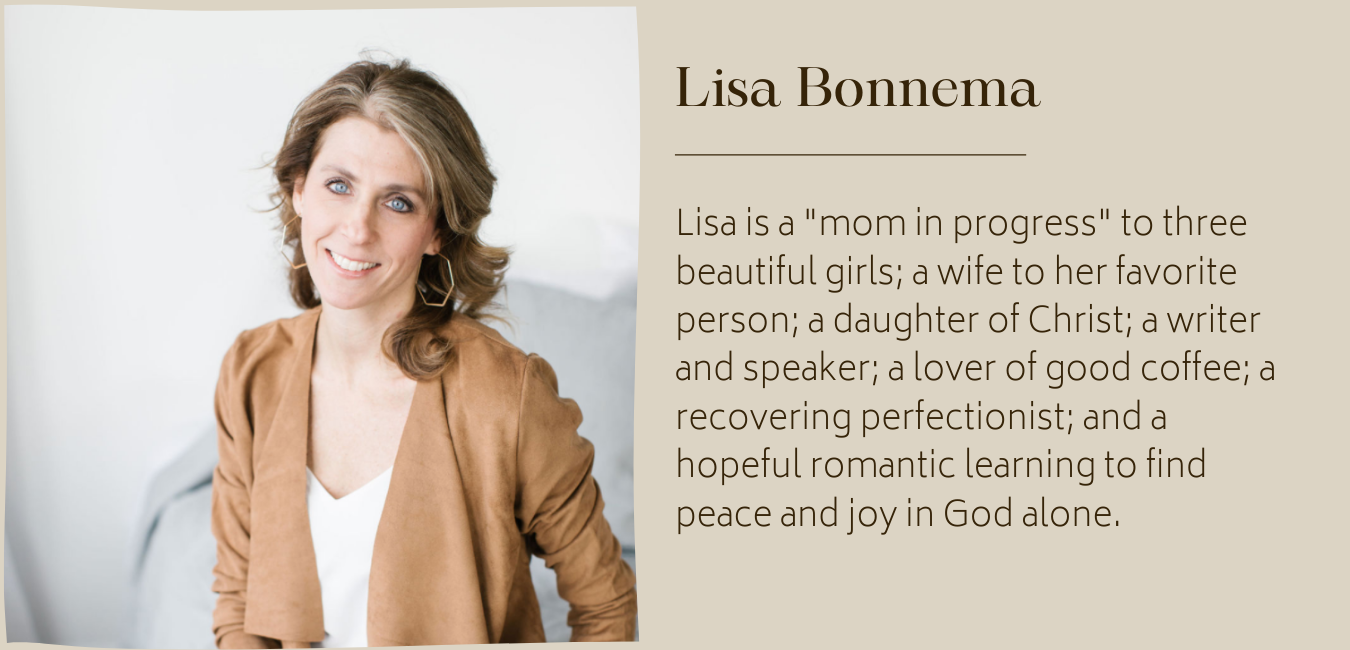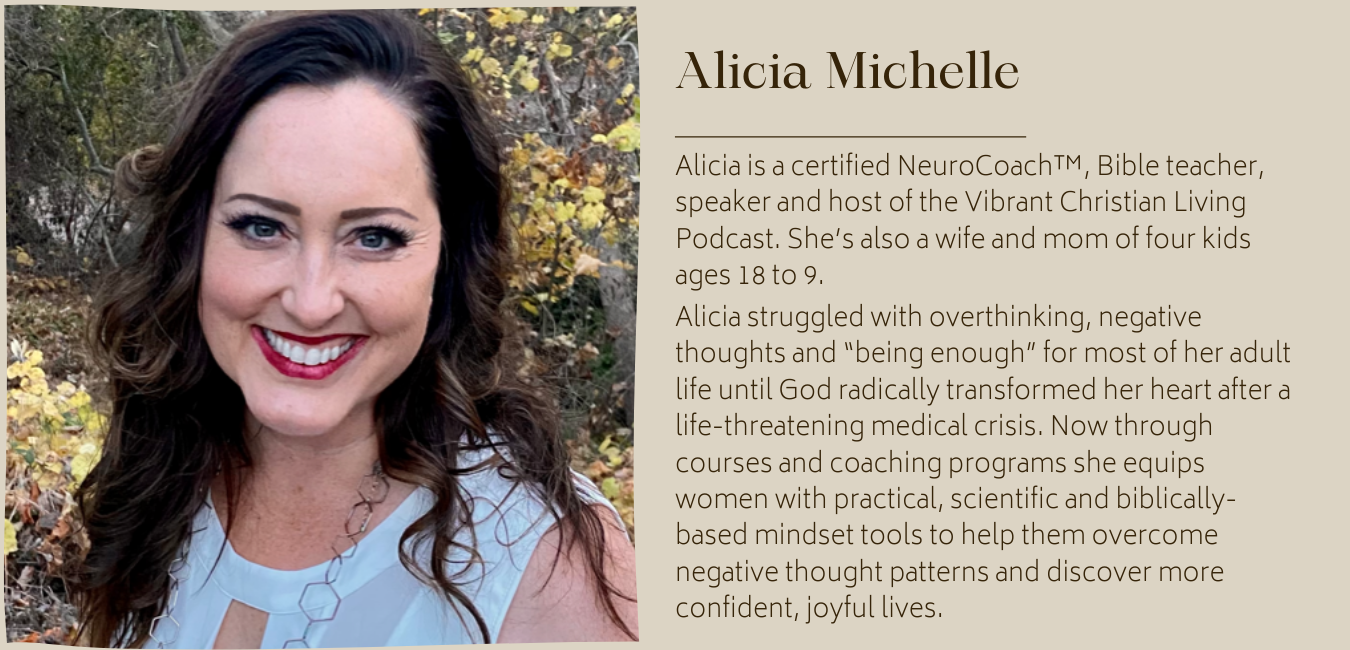 Your Restorative Workshops
These virtual workshops* were hand-picked to support the other parts of you that need rest. Expressing creativity and physical movement are important parts of your refresh formula. And we've got you covered.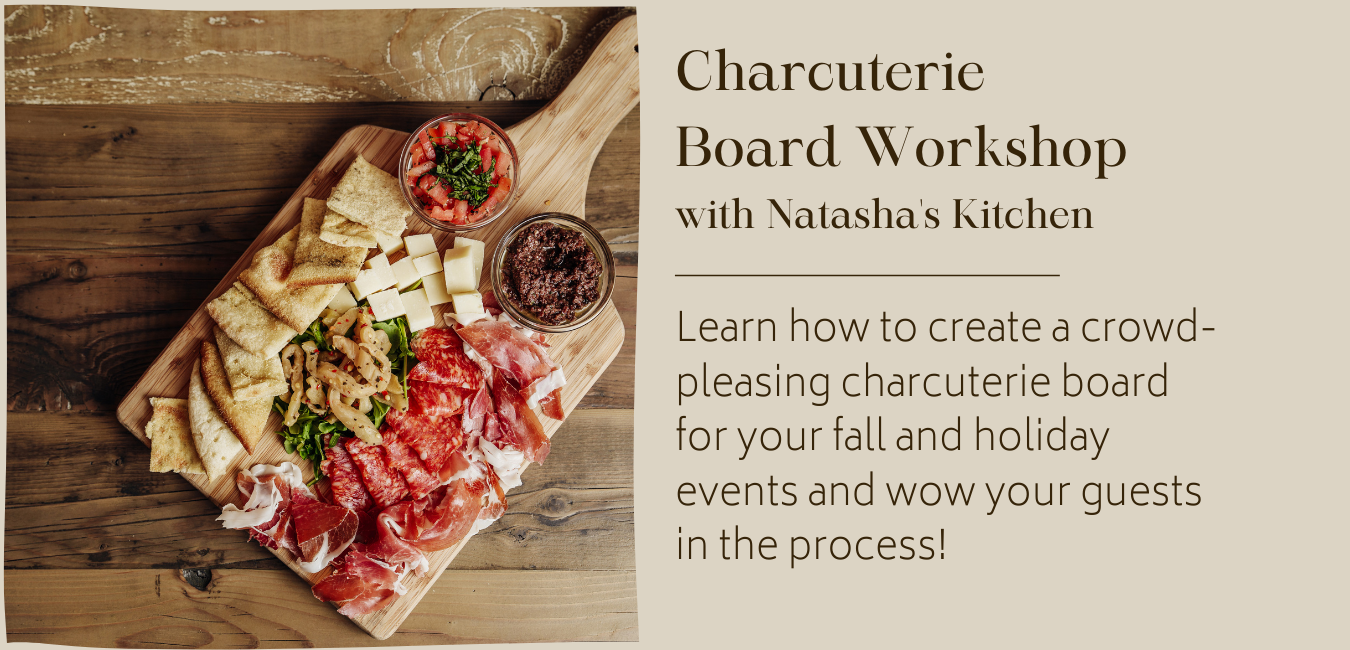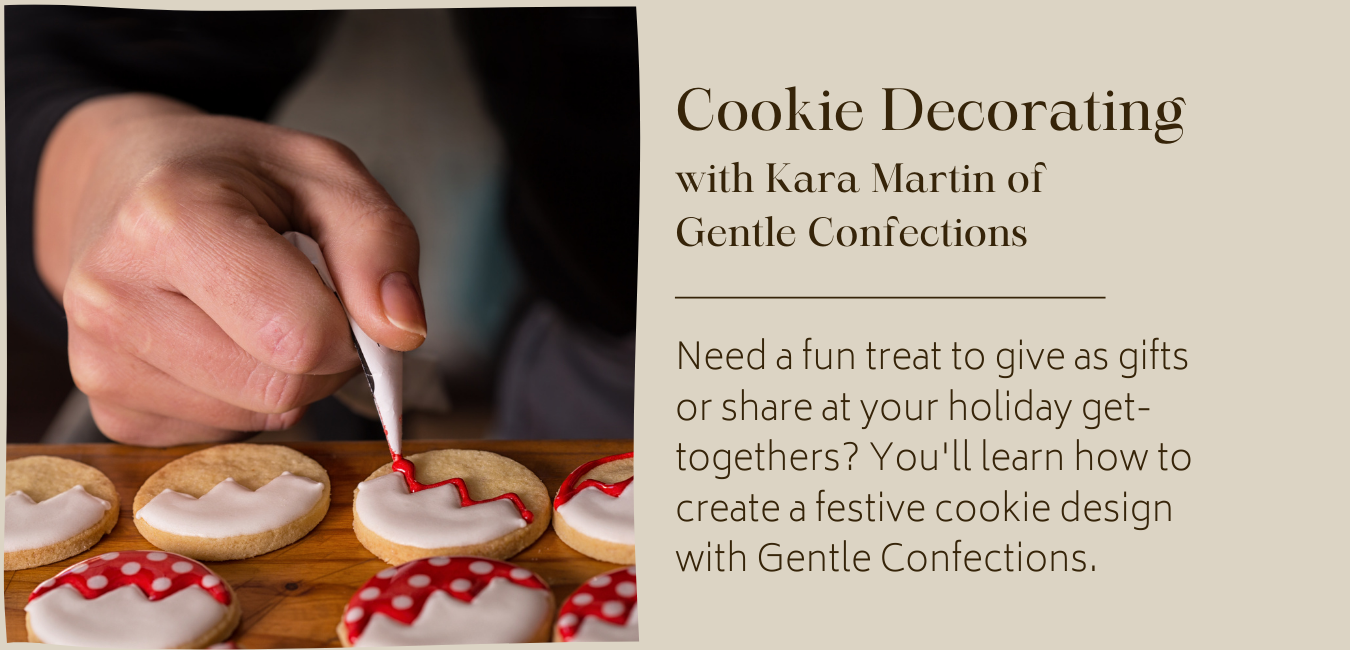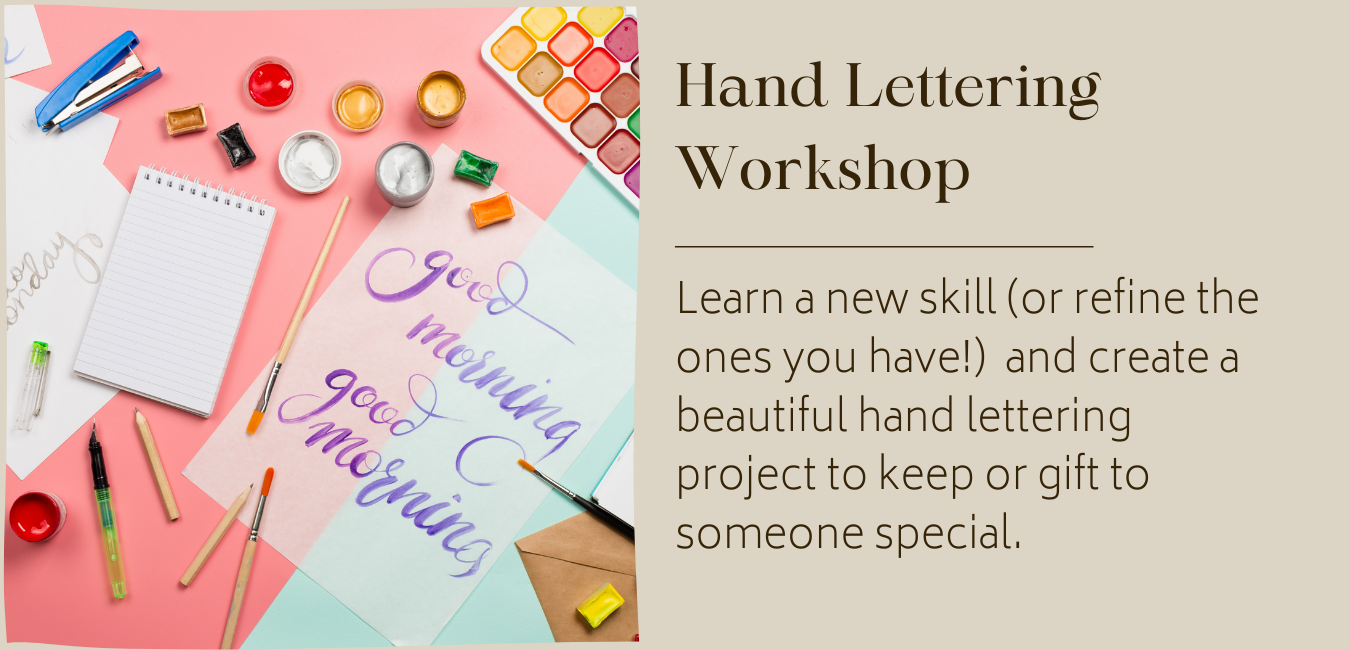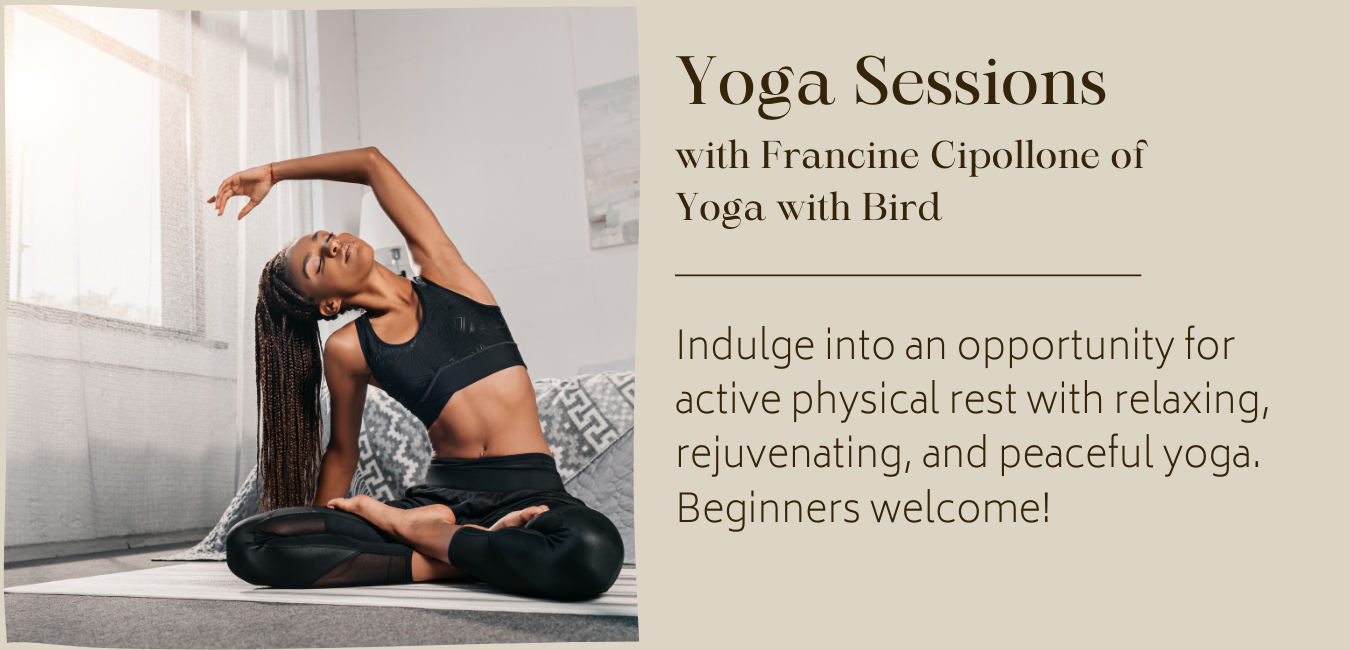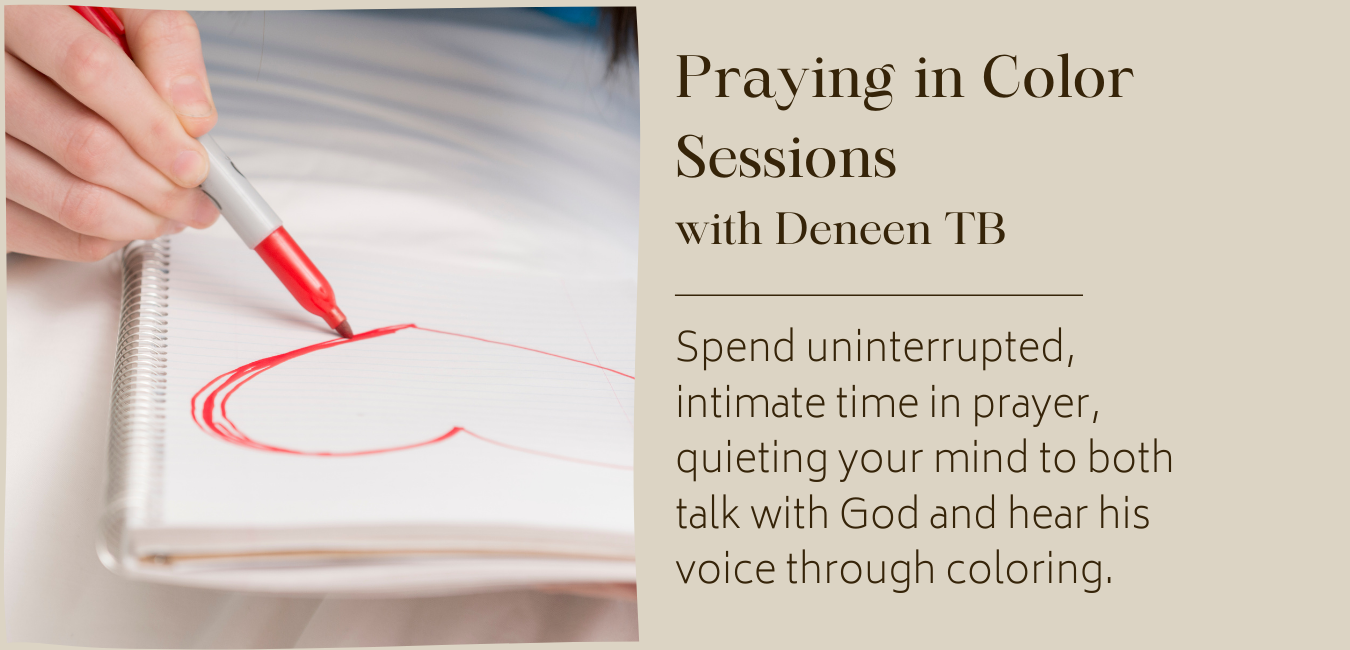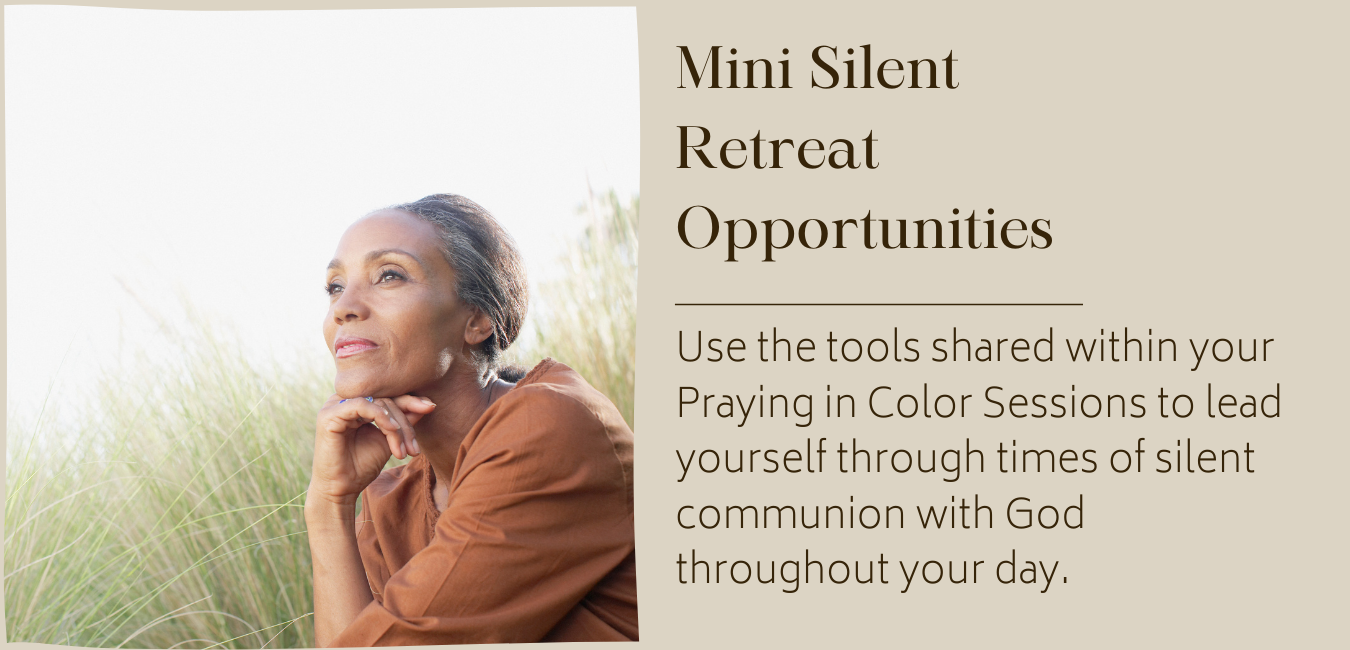 *Workshops are subject to change prior to the event.
Let me take you on a journey...
Friday - You've just kissed your kids and hubby good-bye, and now you're driving (or flying) to an Airbnb or hotel at a destination of your choice.
You arrive late afternoon. Maybe you're meeting girlfriends there, or maybe not. Either way, you've brought your bags in, checked out your home for the next 3 nights, and decide to relax into your bed or couch with your Bible and journal.
That evening, you flip up your laptop and log into the first Spiritual Rest Session and Group Discussion.
Saturday - You wake, grab your first cup of coffee and drink it while looking over the sabbatical schedule for the day. You choose the sessions you desire to attend, and decide to log in for morning prayer.
Then, you log off to grab breakfast, and maybe decide to take a morning nap before indulging in afternoon sessions.
That evening, you choose a restorative workshop to indulge in some creative rest, or maybe you and your girlfriends decide to take a charcuterie board workshop and create magical edibles over glasses of wine, which turns into a time of prayer together.
Sunday - Since you didn't attend any morning Spiritual Rest Sessions yesterday, you decide to get things started with a virtual yoga class. Then after a shower, you jump into a morning session and Bible discussion while eating breakfast.
In the afternoon, you're diving into the pool, reading that book you've been wanting to devour, or enjoying a time of silent retreat in nature.
Afterwards, you catch one more session and Bible discussion before dinner, and close the evening out with another creative workshop.
Monday morning - You wrap up your experience with prayer and a closing Spiritual Rest Session before packing up and heading back home - absolutely refreshed.
We provide the sessions.
You curate your spiritual rest experience.
It's that simple.
Frequently Asked Questions
How will the virtual experience work?
You're responsible for making arrangements for your mini-sabbatical destination for 3-nights. Refreshed Moms will provide a session and workshop schedule - you will be able to pick which sessions and workshops you'd like to attend via Zoom. Once you register (via a provided link), you're set!
What if I can't attend every session?
No matter if you choose to show up live to a session or decide to skip a few, every session and workshop is recorded and will be available for you to replay at your convenience.
Do I need supplies for the workshops?
Although the workshops are provided with your mini-sabbatical experience, you will be responsible for purchasing the supplies necessary to complete them. A supply list will be provided to make shopping super simple.
Do I have to leave my home to take part in the mini-sabbatical?
Of course the decision to leave home is completely up to each attendee, but, our desire is for you to prioritize a restful experience. Leaving your normal surroundings for 3 nights will give you a much better chance to actually refresh yourself. Do your best to get away for all 3 nights, but don't feel guilty if you just can't swing it.
What happens if I register but something comes up that impacts my ability to attend?
Due to our need to plan based on our registration numbers, we're not able to provide a refund for your registration. If you're no longer able to attend, we'll make sure you still have access to the entire recorded sabbatical experience to enjoy at another time.
What time zone will the sessions and workshops be in?
All sessions and workshops will be offered in American Eastern Standard Time (EST), but every session will have a replay option available immediately afterwards.
Here's what you won't see here:
Marketing Training

Social Media Tips

Quarterly Planning Sessions

Mastermind Break Outs
This is not a time for work - it's a mini-sabbatical from it.
Your work can wait, but setting aside time to nurture your faith can't.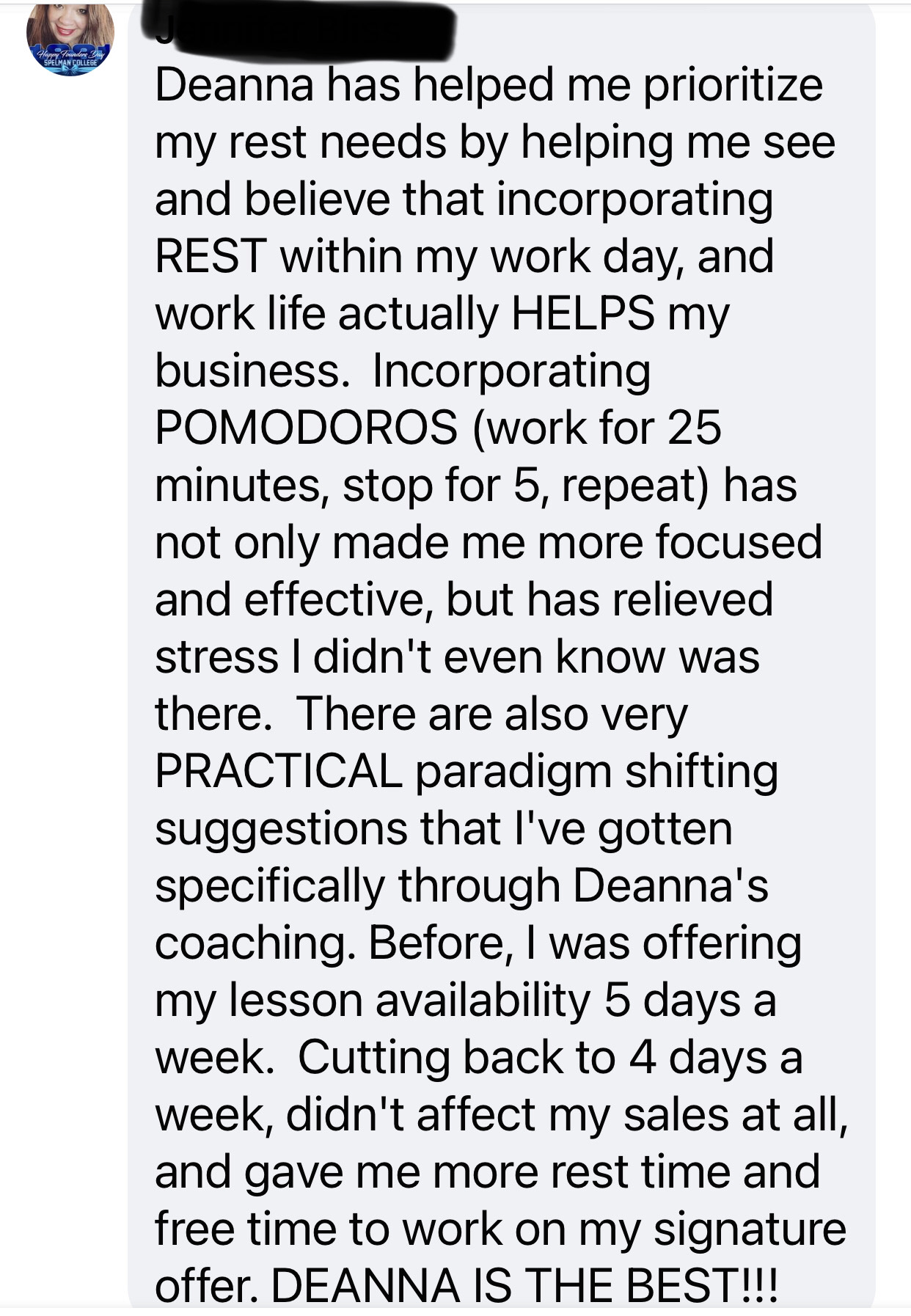 The Spiritual Rest Mini-Sabbatical is perfect for women who:
Feel challenged with trying to consistently nurture their faith.

Can't remember the last time they spent time away from work and the kids.

Are craving deeper dives in Bible study.

Desire more opportunities for and intimacy in prayer.

Are feeling the weight of their leadership roles.

Just need to feel more connected with God.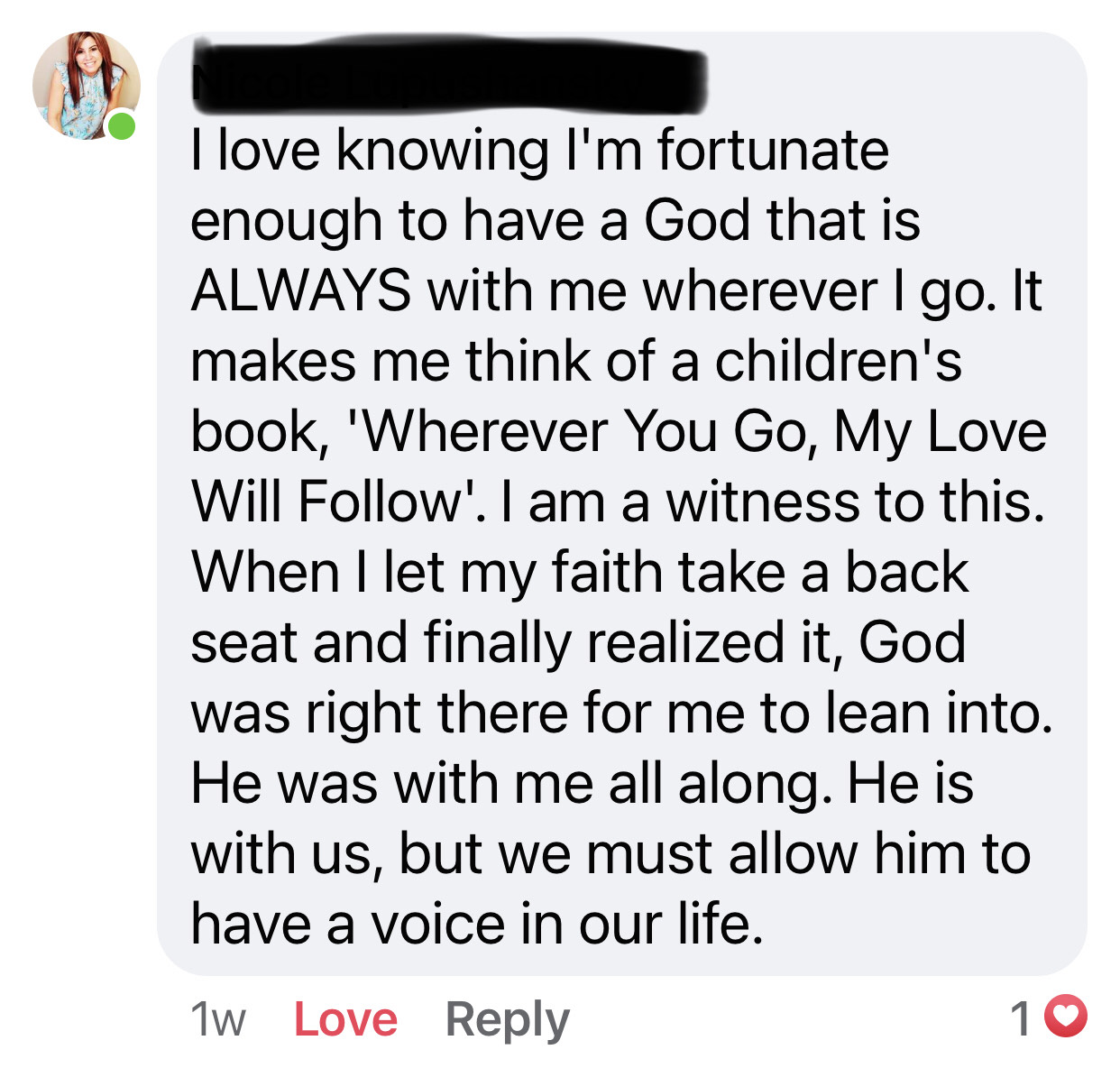 Let's recap what you'll get with this revitalizing experience:
An opportunity to leave your home and work for 3 nights in order to rest and renew yourself spiritually.
You get to choose where you're spending those 3 nights - you don't have to worry about traveling to a destination that stretches your budget.
Access to 13 Spiritual Rest Bible Study Sessions - you can attend every one, or attend a few. You get to decide, and you get to keep them all.
Opportunities for breakout room discussions with other mom leaders after each session.
Guided Praying in Color Sessions.
Times of silent retreat.
Restorative workshops that replenish you through creativity, laughter, and fun.
The ability to return home completely refreshed.
The Refreshed Moms Spiritual Rest Mini-Sabbatical
Where mom leaders come to take a break from work and family in order to reconnect deeply with God and nurture their faith.