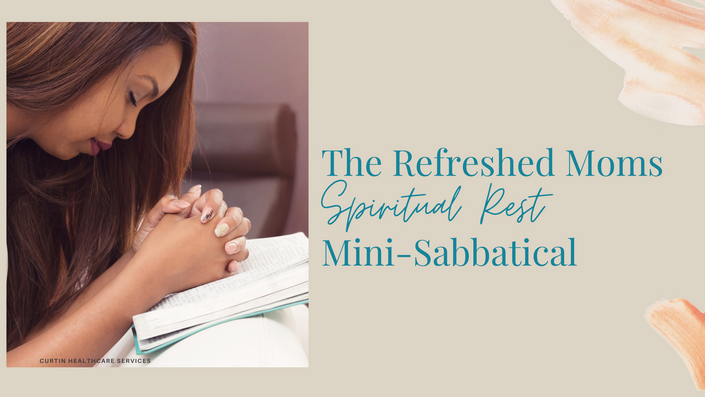 Refreshed Moms Spiritual Rest Mini-Sabbatical
The #1 self-guided virtual experience to help mom leaders enjoy rest away from work and kids in order to reconnect with God and renew themselves spiritually.
I'm ready to register
What is Spiritual Rest?
Spiritual Rest is creating wholeness in your body, mind, and spirit.
It's when you enjoy places and activities to find relief from the daily struggles and immunity from outside attack.
It's where you lay down your fight in order to rest.
In this process, you find your way back home to your relationship with God.
~Sacred Rest
*******
If you're anything like me, it really frustrates you to keep putting Bible study and prayer last as you prioritize the needs of your children and work.
You're craving a break to deeply connect with God, but when you consider the travel and childcare expenses needed in order to register for that upcoming retreat, you find yourself choosing between your family's tight vacation budget and your rest needs.
What if you could do both - get away without breaking the bank as well as replenish your faith?
If you're ready to plan a break on your terms while enjoying a spiritually renewing experience virtually, then the Refreshed Moms Spiritual Rest Mini-Sabbatical was made for you.
R E P L E N I S H
R E N E W
R E C O N N E C T
Wouldn't it feel amazing to...

Take a break from the demands of work and home life in order to spend time with God?

Choose the destination of your get away based on your budget?

Nurture and fuel your faith with powerful Bible sessions and small group discussions?

Reconnect to your creativity with an artistic workshop... or two?

Experience times of prayer and intimacy with God without interruption?

Actually feel rested and connected with God after taking an intentional break?
You'll check every single one of those boxes with the Refreshed Moms Spiritual Rest Mini-Sabbatical.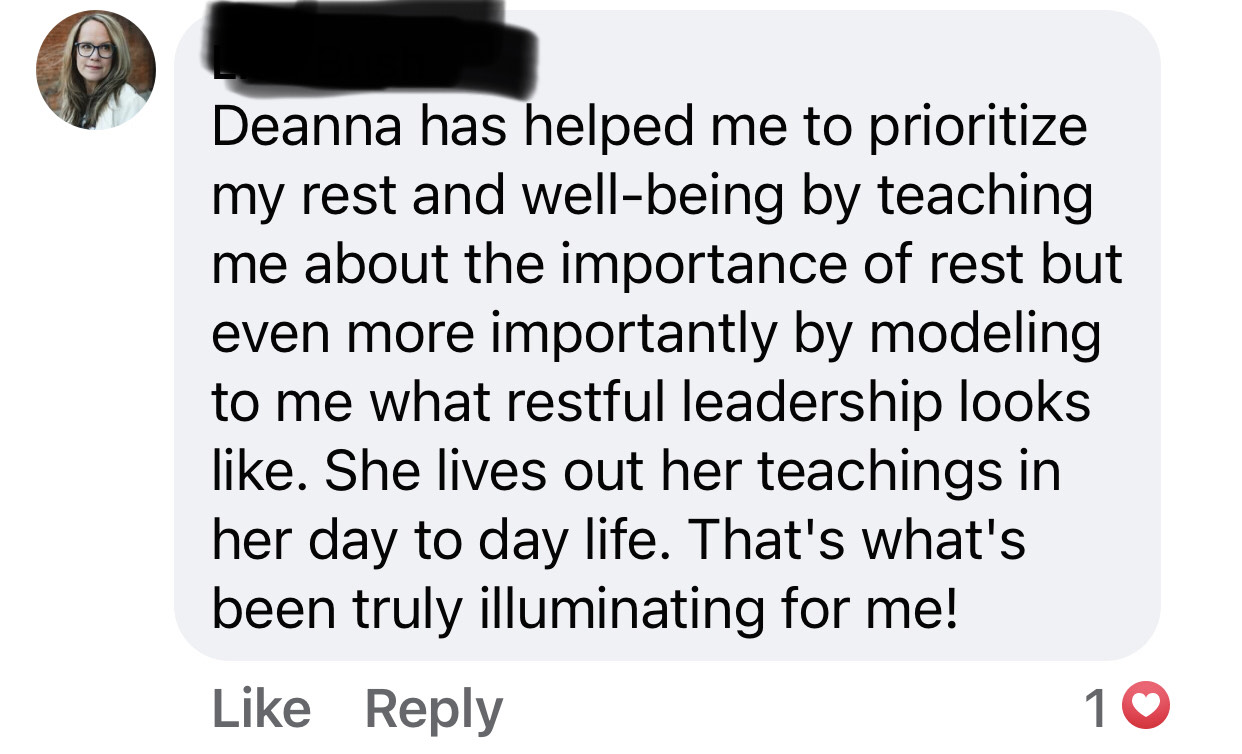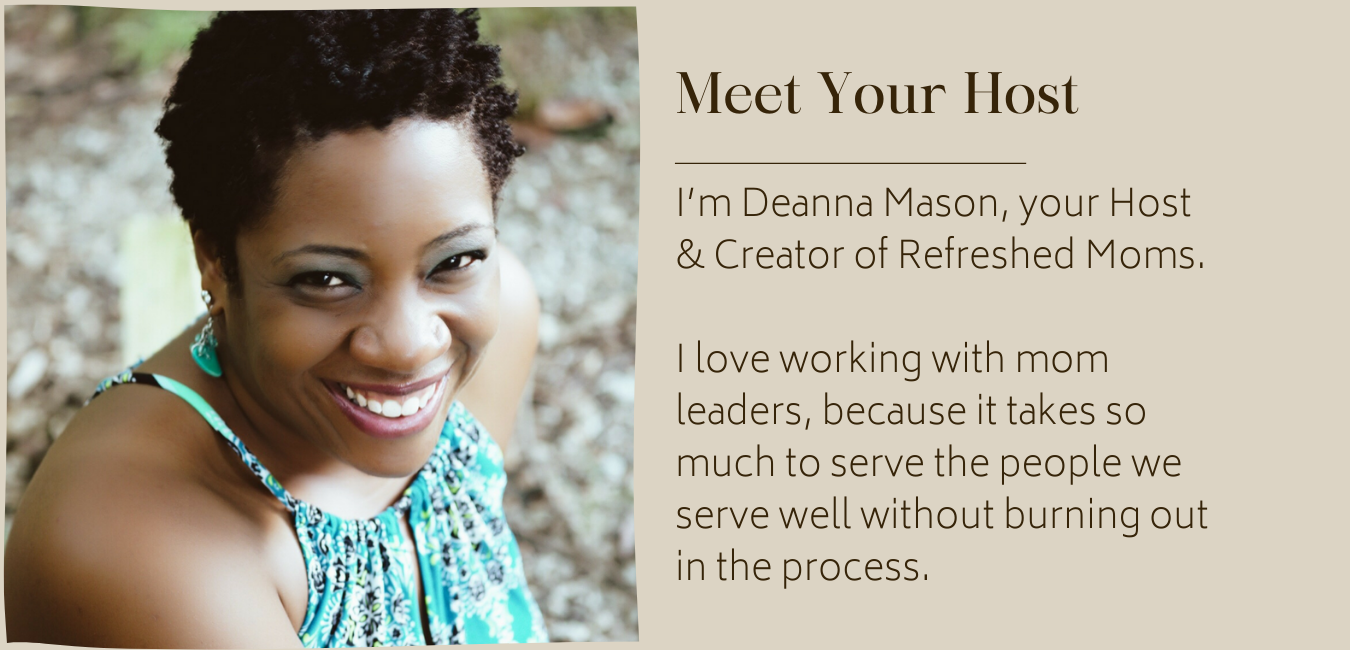 The women in my community are just like me - showing up to lead in many different ways, filling many different roles. They're:

Homeschoolers.
Ministers.
Business leaders.
Home managers.
Caretakers.
Raising amazing kids.
And sometimes, time in prayer and Bible study gets lost in the busy of all of that responsibility. Before you know it, you're spiritually depleted and feeling distant from God, craving his voice.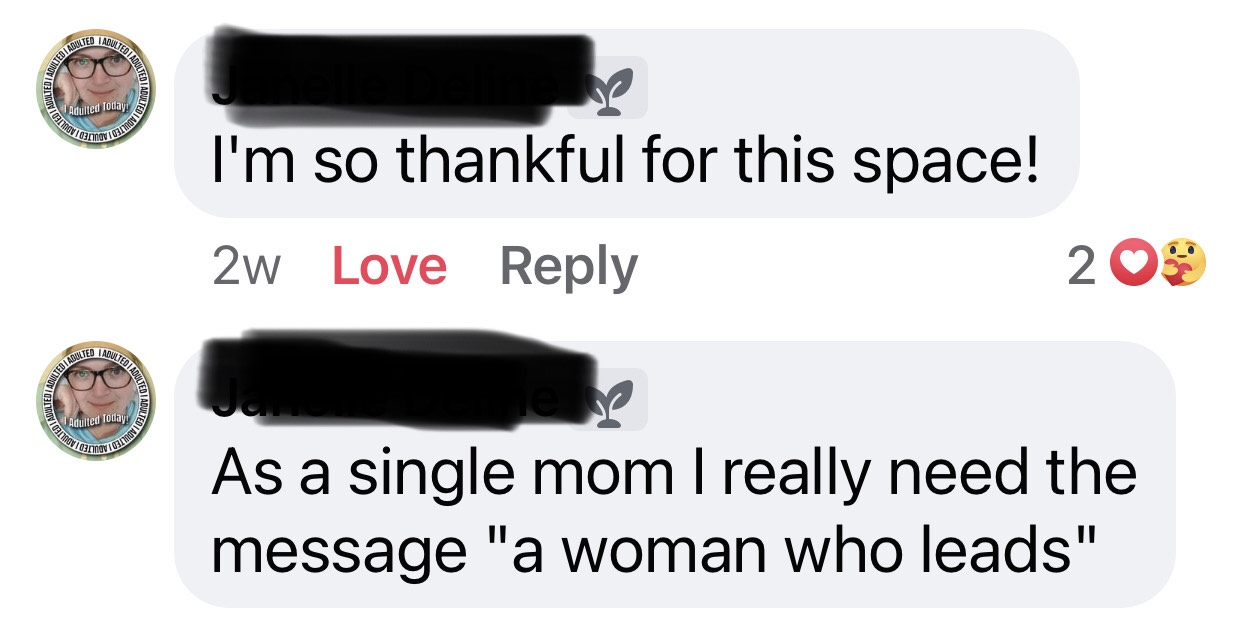 Here's what I know:
There's no way you can show up well everywhere without spiritual rest being a consistent part of your life.
Which is why I created this mini-sabbatical experience - to give moms like you an opportunity to intentionally nurture your faith and refuel spiritually.
It's affordable - you don't have to spend thousands of dollars to access the sessions or to travel (unless you want to).
It's accessible - you can experience all the sabbatical has to offer from the comfort of your destination.
And there's only one requirement - THAT YOU LEAVE YOUR FAMILY AND YOUR WORK BEHIND!
Our goal is for you to spend 3 nights away prioritizing your faith with us, so you can return to home and work actually feeling spiritually refreshed.
That's it!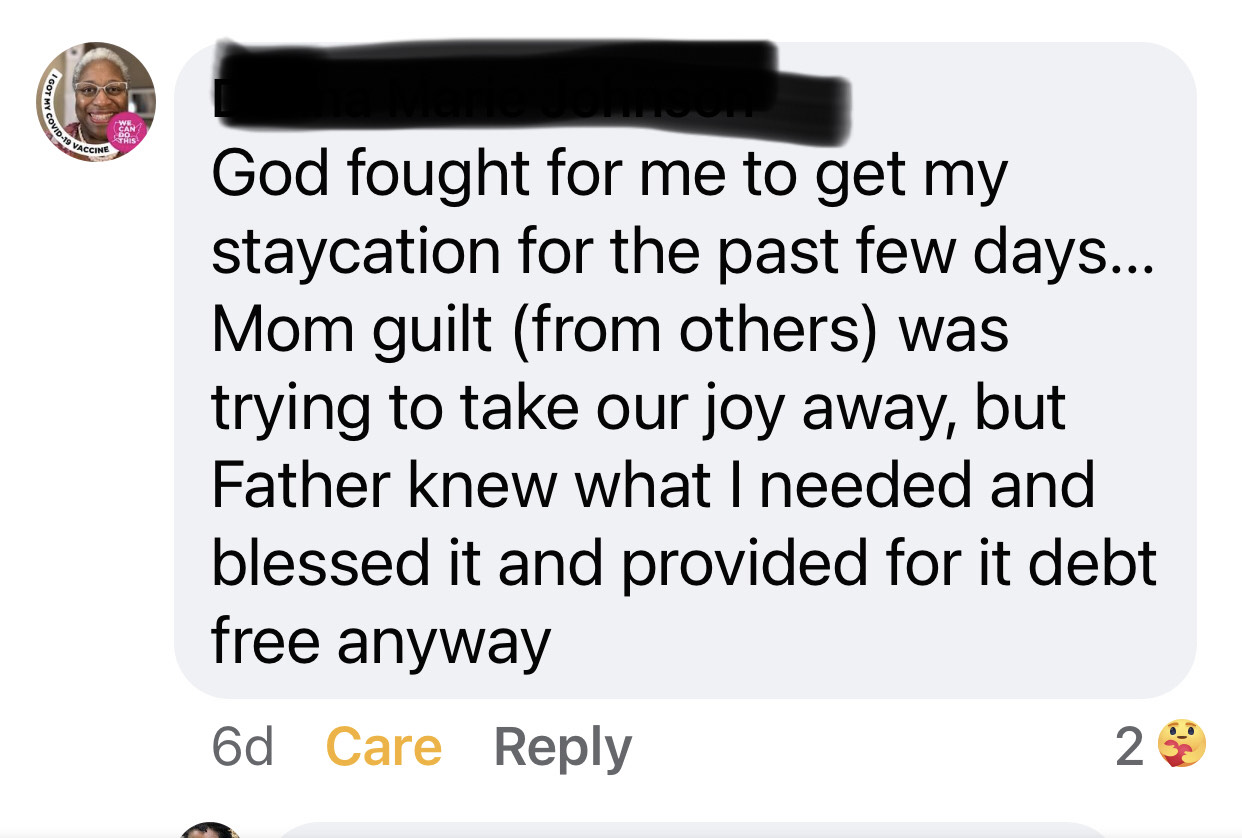 Enjoy Virtual Spiritual Rest Sessions
What are these?
Our Virtual Spiritual Rest Sessions are the heart of the event. Each speaker will focus on one topic to share on, and afterwards you'll be whisked away into a Zoom breakout room for small group discussions around your favorite "aha" moments.
You get to choose the sessions you attend, but you'll have access to them all after the event is over.
Our speakers are business and ministry leaders who understand the balancing act of faith, home, and work, and each bring an amazingly unique perspective.
Every session is designed to pour into your spiritual rest, hitting it from many different angles.
Let us refill your cup as we direct your heart towards God.
Meet Your Session Speakers:
Deanna Mason (Host)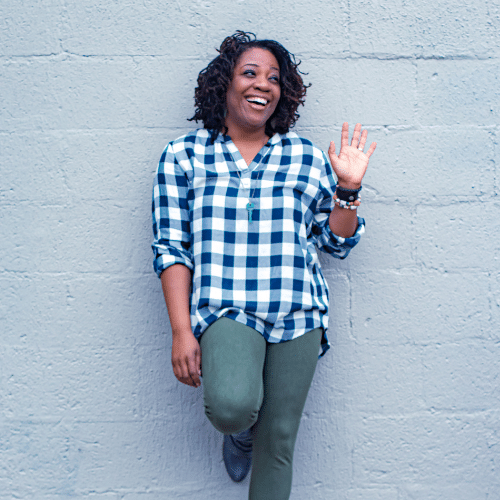 Session: A Mom's Guide to Sabbath Rest
Sabbath rest is for moms. Yes it is.
It may feel impossible to carve out 24 hours a week to set aside for rest and worship, but I want to challenge what feels impossible with what I believe must become a non-negotiable. In this session, we'll walk through the possibilities of creating a soul-nourishing sabbath practice that moves you into a place of working from rest instead of needing to rest from your work.
Deanna is the CEO of Refreshed Moms, where she helps mom leaders exchange a life of overcommitment with one filled with spiritual rest. She's a former magazine publisher of an internationally distributed magazine for teen girls, a non-profit founder, and homeschool mom that has been forced to learn the unforced rhythms of grace and rest in order to fulfill God's call on her life, and is committed to teaching other moms the same thing.
Keli Reese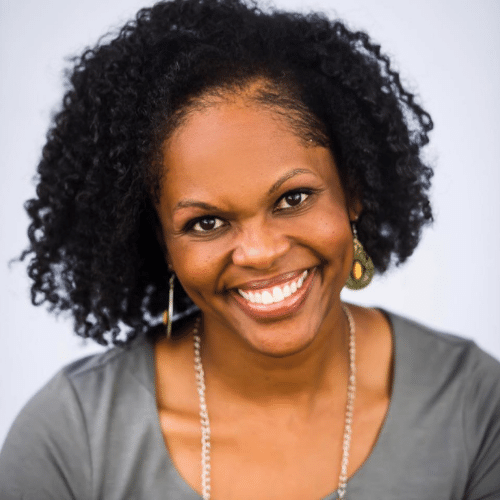 Session: Letting Go of Mom Guilt... Today
If you feel a little twinge of uncertainty as you considered registering for this mini-sabbatical and leaving your kids for three nights, that just may be mom guilt poking up its ugly head. In this event opener, we are going to attack that oh-so-familiar feeling of mom guilt immediately in order for you to surrender whatever is going on at home with your family - or whatever work you left undone - and joyfully relax into the sabbath rest your soul is craving.
Keli Reese, wife and mom of 5, is the founder and speaker for Ministry in Mothering. Ministry in Mothering is designed to encourage and equip moms to live out Biblical truths, while in the throes of motherhood. Keli uses humor, transparency, and the Word of God to expose the ongoing reality of anxiety and guilt, and to help moms replace it with fulfillment and joy.
Jill Savage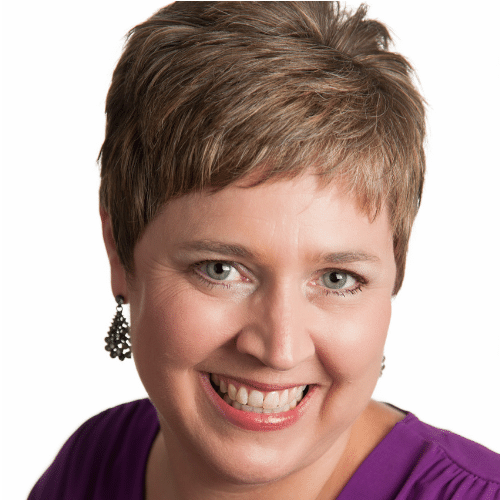 Session: No More Perfect Moms
There is simply no such thing as a perfect mom. And there are no such things as perfect kids, perfect homes, perfect bodies, perfect marriages, or even perfect meals.
With refreshing honesty, Jill Savage will share some of her own parental shortcomings with the goal of helping you shelve your desire for perfection along with your insecurities of not measuring up to other moms.
This message will help you…
Change your unrealistic expectations to realistic expectations in order to better manage everyday challenges.
Give grace and love to your husband and children even in difficult family life circumstances.
Increase your confidence when you resist the urge to compare your insides to other women's outsides.
Discover the beauty of grace when you stop judging yourself and stop judging others.
Find freedom from disappointment when you embrace your real family, your real challenges, and your real, but imperfect, life.
Jill, host of the No More Perfect Podcast, is the author of 14 books including the bestselling No More Perfect Moms and No More Perfect Marriages. An international speaker, Jill was the founder and CEO of Hearts t Home, an organization that encouraged moms for 24 years.
Emily Manginelli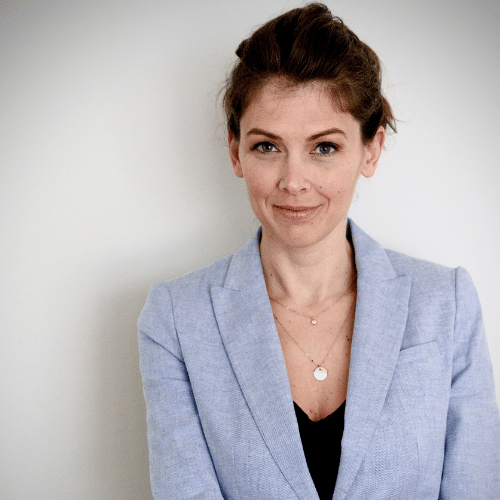 Session: Mom, You Are Seen
We are women, we are moms, and we are alive during the most exposure-driven generation yet known to humanity. How do we balance a desire to be seen with the often unseen realities of our lives and callings in this season? What does Jesus want to say to us in the midst of it all? In this section, we'll make room to answer those questions and confirm, without doubt, that mom, you are seen.
Emily and her husband Phil are Lead Pastors of The Square Church in Smyrna, Georgia. She's passionate about helping people understand the Scriptures and raising up a biblically literate generation who can read and apply the Bible for themselves. She longs to see women come alive in their calling while fully embracing their unique identity as daughters of the King.

Nina Dafe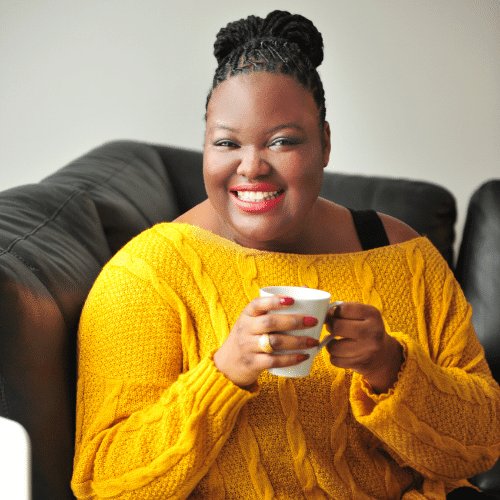 Session: How to Practice Grace Over Grind
We live in a society that values productivity above all else. We see this reflected in many adages such as "I'll sleep when I'm dead," "rise and grind" and the shaming of people who are deemed unproductive. But what if I told you this was not God's original intent for us? This session will not only explain why that's the case but what practical steps we can take to shed this programming and overcome the curse of the grind for greater ease in life and business.
Nina Dafe is an award winning content marketer, PR specialist, international speaker and co-author of the #1 international bestselling book- The Art of Unlearning; Top Experts Share Personal Stories on the Courage to Step Out of Your Comfort Zone.

Dana Malstaff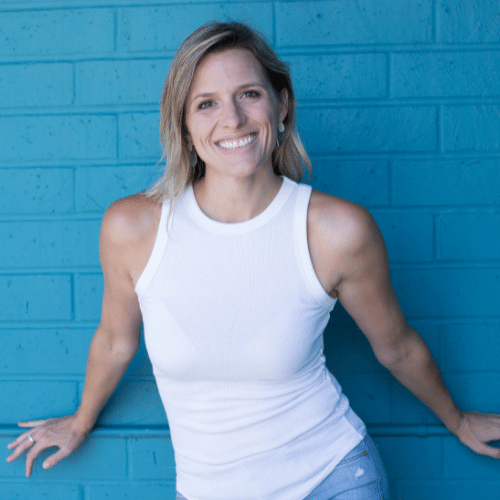 Session: The Powerful Tether of Love
In the world of online entrepreneurship, the coveted six-figure revenue mark seems to be a common target when it comes to validating yourself as a "real business owner," and prayer affirmations over the "million$" are a consistent part of the faith rituals of many. In this session, multi-six-figure-earner Dana Malstaff will be sharing how the power of prayer significantly impacted her life and success, and how praying for more love - instead of more money - has become her entrepreneurial heart's cry, providing the tethering to God that she needs every single day.
Dana Malstaff, the CEO and Founder of Boss Mom™. She launched the Boss Mom brand with her first book Boss Mom: The Ultimate Guide to Raising a Business & Nurturing Your Family Like a Pro in 2015 that started an international movement. She believes that we need to show our children that doing what we love can be both enjoyable and financially viable.

Jenn Roth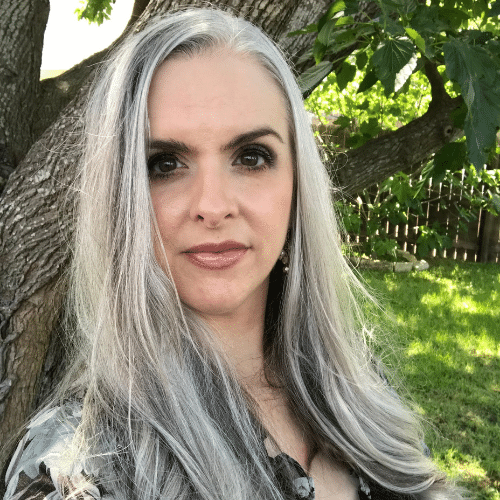 Session: Embracing God's Gift of Limits
We live in a world with a message of 'no limits' but are faced with our limits every day. Rather than face our reality, we often strive and hustle only to exhaust ourselves and burn out. In this session, we talk about embracing our limits as a gift from God and learning how to flourish in challenging places by His grace.
Jenn is a graduate of Dallas Theological Seminary and the host of the Mission: Uplift podcast, where she finds great joy in uplifting the uplifters. She's passionate about encouraging and empowering leaders with the hope and peace of Jesus.
Lisa Bush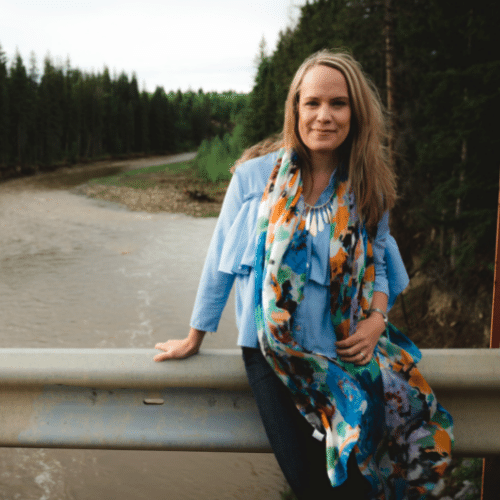 Session: Asking Your Partner for Help: 5 Simple Practices to Get the Help You Need Now
In this session, we will discuss what unpaid work is and how it impacts the overall well being of working moms. We will look at how you can start the conversation to get your partner—and all members of your family—to take on more responsibility of running the household so that you have time for the rest you desperately need.
Lisa, wife and mom of 2, is the creator of the Working Mom Wellness Community & Podcast—helping working moms move from anxious chaos to peaceful structure. She's author of the book, Teaching Well: How healthy, empowered teachers lead to thriving, successful classrooms. Lisa has a strong passion for helping moms decrease unpaid working hours within the home in order to make room for staying well.
Bevin Farrand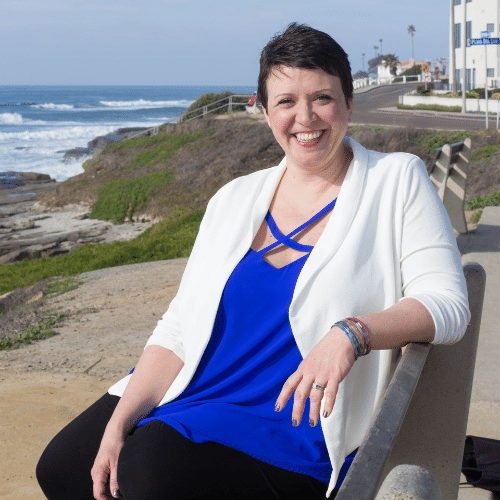 Session: Showing Up for Your Own Moments
When Bevin decided to have her third child, even after losing her husband unexpectedly, she worried about how she would "be there" for everyone in her life AND her thriving business. She realized she could use her own four step framework to make a huge difference in her own personal life and not just her business (although it works there, too!) Join Bevin to discover the principles of Attending Your Own Party and the power that #momentsnotminutes can make in your own life to reduce stress while increasing impact.
Bevin Farrand is the founder and CEO of Collaborate.Work, which supports small businesses and entrepreneurs in developing and executing strategies to take their revenue to 6- and 7-figures. Her DAMN framework has inspired hundreds to connect with the people that they love, do the "crazy thing" that makes all the difference and, when given a choice, to take the DAMN trip.
Dominique Young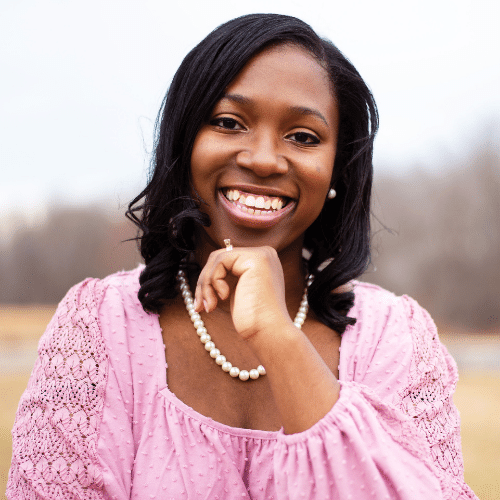 Session: Listen, I'm Doing the Best I Can!
In a culture where it is easy to idolize the life and ability of others, this session is designed to set women free from the unrealistic expectations they have accepted and grab hold of the relentless grace of God. Together we will wave farewell to finding our only value in the amount of tasks that we can complete. Instead, we'll celebrate the things we actually can do - despite the limitations of a motherhood season, and know that in the process we are lead to the feet of Jesus.
Dominique is a wife, mother of four children and creator of the Faith Mamas Tribe App, founder of the nonprofit Faith Mamas Inc., speaker, author, and working on her Masters Of Theology. Due to her own challenges as a mom of young kids, she was inspired to create an online community where moms like her could study the Bible together. Now, Faith Mamas supports women around the world with easy-to-access Bible studies for moms.
Lisa Bonnema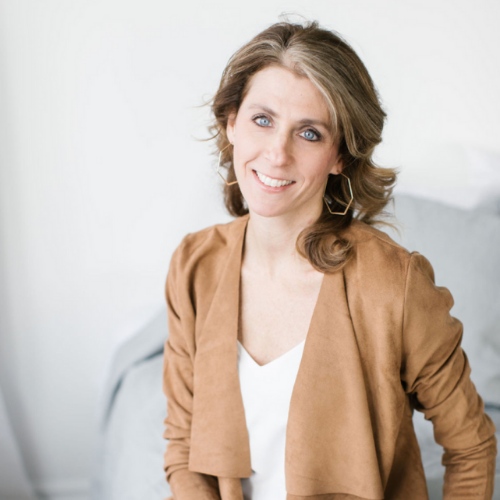 Session: Everyday Surrender
Are you exhausted from trying to "do it all" as a parent? Are the everyday stresses of raising a child stealing your joy? There is another way. God used a desperate time in Lisa's life to show her the power of everyday surrender. When she discovered she was going to be the mother of a child with special needs, she learned how to finally ditch the "supermom" cape and put on God's grace. In this session, she'll show you that giving your day-to-day burdens over to the Lord isn't a sign of failure. It's a gift that unlocks the joy He always intended for your life.
Lisa is a "mom in progress" to three beautiful girls; a wife to her favorite person; a daughter of Christ; a writer and speaker; a lover of good coffee; a recovering perfectionist; and a hopeful romantic learning to find peace and joy in God alone.
Brenna McGowan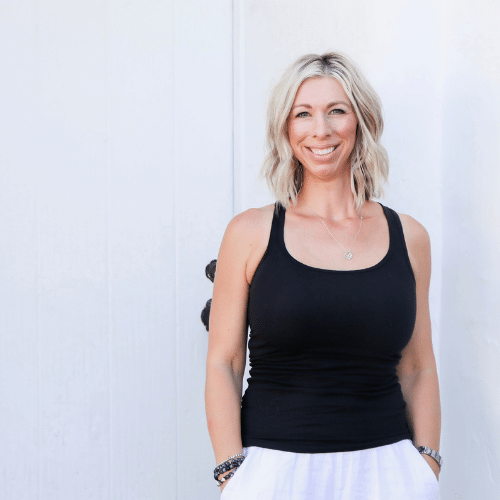 Session: Why Mom Leaders Struggle with Rest

When first approached to be a session speaker for this sabbatical, Brenna's first response was, "Deanna, I don't have this rest thing down like you do." And my response back to her was, "Ha! Jokes on you - I don't have it down either!" In this session, we're going to talk about giving ourselves permission to be high-functioning leaders who are learning the tools of rest and recovery - both can exist at the same time.
Brenna McGowan is an award-winning email copywriter who helps get the confetti out of your head and into personality-filled copy that glides onto the page. Her honesty and transparency about the challenges of being a mom, business owner, and leader are refreshing to hear, and gives us all permission to show up imperfectly perfect.
Alicia Michelle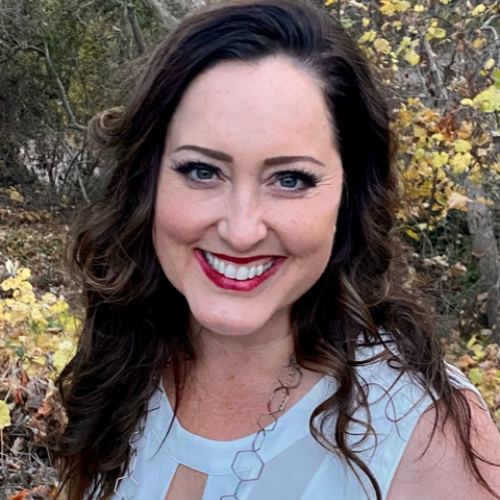 Session: How to Create a Rest Mindset
Alicia is a certified NeuroCoach™, Bible teacher, speaker and host of the Vibrant Christian Living Podcast. She's also a wife and mom of four kids ages 18 to 9.
Alicia struggled with overthinking, negative thoughts and "being enough" for most of her adult life until God radically transformed her heart after a life-threatening medical crisis. Now through courses and coaching programs she equips women with practical, scientific and biblically-based mindset tools to help them overcome negative thought patterns and discover more confident, joyful lives.
Your Restorative Workshops
These virtual workshops* were hand-picked to support the other parts of you that need rest. Expressing creativity and physical movement are important parts of your refresh formula. And we've got you covered.
Charcuterie Board Workshop with Natasha's Kitchen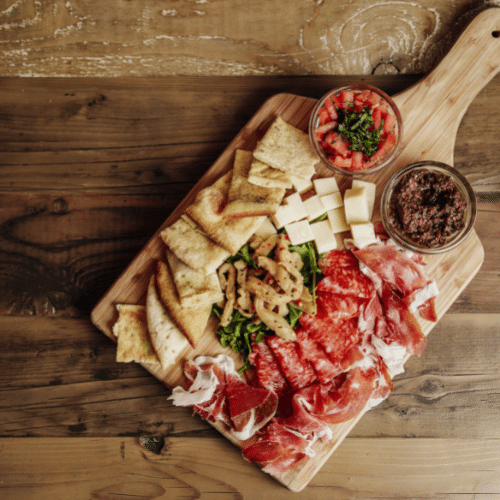 Learn how to create a crowd-pleasing charcuterie board for you fall and holiday events and wow your guests in the process!
Cookie Decorating Workshop with Kara Gentle-Martin of Gentle Confections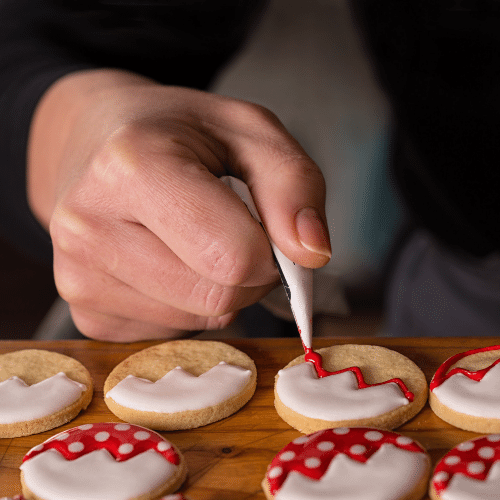 Need a fun treat to give as gifts or share at your holiday get-togethers? You'll learn how to create a festive cookie design with Gentle Confections.
Holy Yoga Sessions with Olivia Ryan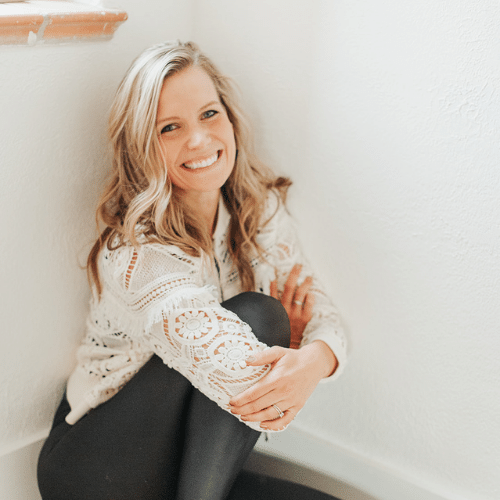 Holy yoga is a Christ-centered practice, incorporating Scripture meditation, movement, deep breathing, and prayer. It is an experience of "drawing away to the quiet place" to savor time with Jesus. It's for finding movements that care for and nurture your body and soul (the one God formed in secret and called good). Holy yoga is a gift from a gracious God.

Liv Ryan is an author, holy yoga instructor, and business strategy coach from the Midwest who thrives on date nights with her husband, Kevin, and tickle fights with her four miracle babes. Her passion is helping people discover the abundance and soul REST that can only be found in the Gospel
Praying in Color Sessions with Deneen TB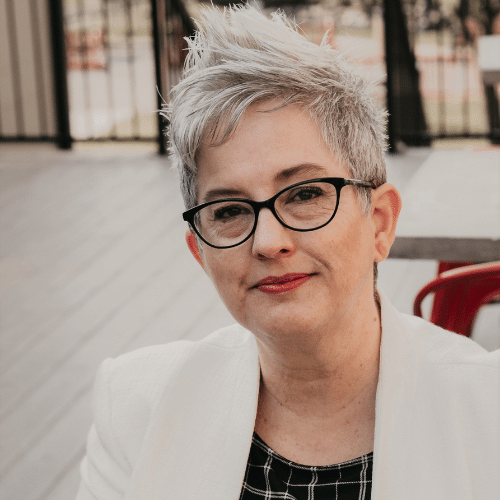 A new way to pray! When you want to spend time with God but feel distracted when you do, it can be frustrating to 'try to pray'. Praying in Color is designed to help you have a concrete way to pray that allows your brain to slow down and to really 'listen' to God. During the Sabbatical you'll have opportunities to stop and pray via Praying in Color. If you're looking for a way to pray that slows down your busy mind, Praying in Color is the answer.

Deneen TB is an Author, Speaker, Business Growth Strategist & Clarity Coach who wants to ignite your passion for what you do and help you do it better by understanding how God has designed you to show up in your industry: Whole, Holy, and Authentic. Through her book, CLARIFY 12 Principles to Illuminate Your Calling to the Marketplace, coaching, courses, and retreats, she helps you successfully.
Mini-Silent Retreat Opportunities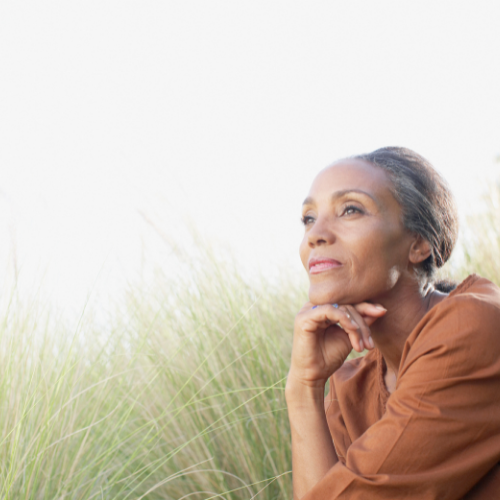 Use the tools shared within your Praying in Color sessions as well as those provided within your mini-sabbatical resources to lead yourself through times of silent communion with God throughout your day.
*Workshops are subject to change prior to the event.
Let me take you on a journey...
Friday - You've just kissed your kids and hubby good-bye, and now you're driving (or flying) to an Airbnb or hotel at a destination of your choice.
You arrive late afternoon. Maybe you're meeting girlfriends there, or maybe not. Either way, you've brought your bags in, checked out your home for the next 3 nights, and decide to relax into your bed or couch with your Bible and journal.
That evening, you flip up your laptop and log into the first Spiritual Rest Session and Group Discussion.
Saturday - You wake, grab your first cup of coffee and drink it while looking over the sabbatical schedule for the day. You choose the sessions you desire to attend, and decide to log in for morning prayer.
Then, you log off to grab breakfast, and maybe decide to take a morning nap before indulging in afternoon sessions.
That evening, you choose a restorative workshop to indulge in some creative rest, or maybe you and your girlfriends decide to take a charcuterie board workshop and create magical edibles over glasses of wine, which turns into a time of prayer together.
Sunday - Since you didn't attend any morning Spiritual Rest Sessions yesterday, you decide to get things started with a virtual yoga class. Then after a shower, you jump into a morning session and Bible discussion while eating breakfast.
In the afternoon, you're diving into the pool, reading that book you've been wanting to devour, or enjoying a time of silent retreat in nature.
Afterwards, you catch one more session and Bible discussion before dinner, and close the evening out with another creative workshop.
Monday morning - You wrap up your experience with prayer and a closing Spiritual Rest Session before packing up and heading back home - absolutely refreshed.
We provide the sessions.
You curate your spiritual rest experience.
It's that simple.
Frequently Asked Questions
How will the virtual experience work?
You're responsible for making arrangements for your mini-sabbatical destination for 3-nights. Refreshed Moms will provide a session and workshop schedule - you will be able to pick which sessions and workshops you'd like to attend via Zoom. Once you register (via a provided link), you're set!
What if I can't attend every session?
No matter if you choose to show up live to a session or decide to skip a few, every session and workshop is recorded and will be available for you to replay at your convenience.
Do I need supplies for the workshops?
Although the workshops are provided with your mini-sabbatical experience, you will be responsible for purchasing the supplies necessary to complete them. A supply list will be provided to make shopping super simple.
Do I have to leave my home to take part in the mini-sabbatical?
Of course the decision to leave home is completely up to each attendee, but, our desire is for you to prioritize a restful experience. Leaving your normal surroundings for 3 nights will give you a much better chance to actually refresh yourself. Do your best to get away for all 3 nights, but don't feel guilty if you just can't swing it.
What happens if I register but something comes up that impacts my ability to attend?
Due to our need to plan based on our registration numbers, we're not able to provide a refund for your registration. If you're no longer able to attend, we'll make sure you still have access to the entire recorded sabbatical experience to enjoy at another time.
What time zone will the sessions and workshops be in?
All sessions and workshops will be offered in American Eastern Standard Time (EST), but every session will have a replay option available immediately afterwards.
Here's what you won't see here:
Marketing Training

Social Media Tips

Quarterly Planning Sessions

Mastermind Break Outs
This is not a time for work - it's a mini-sabbatical from it.
Your work can wait, but setting aside time to nurture your faith can't.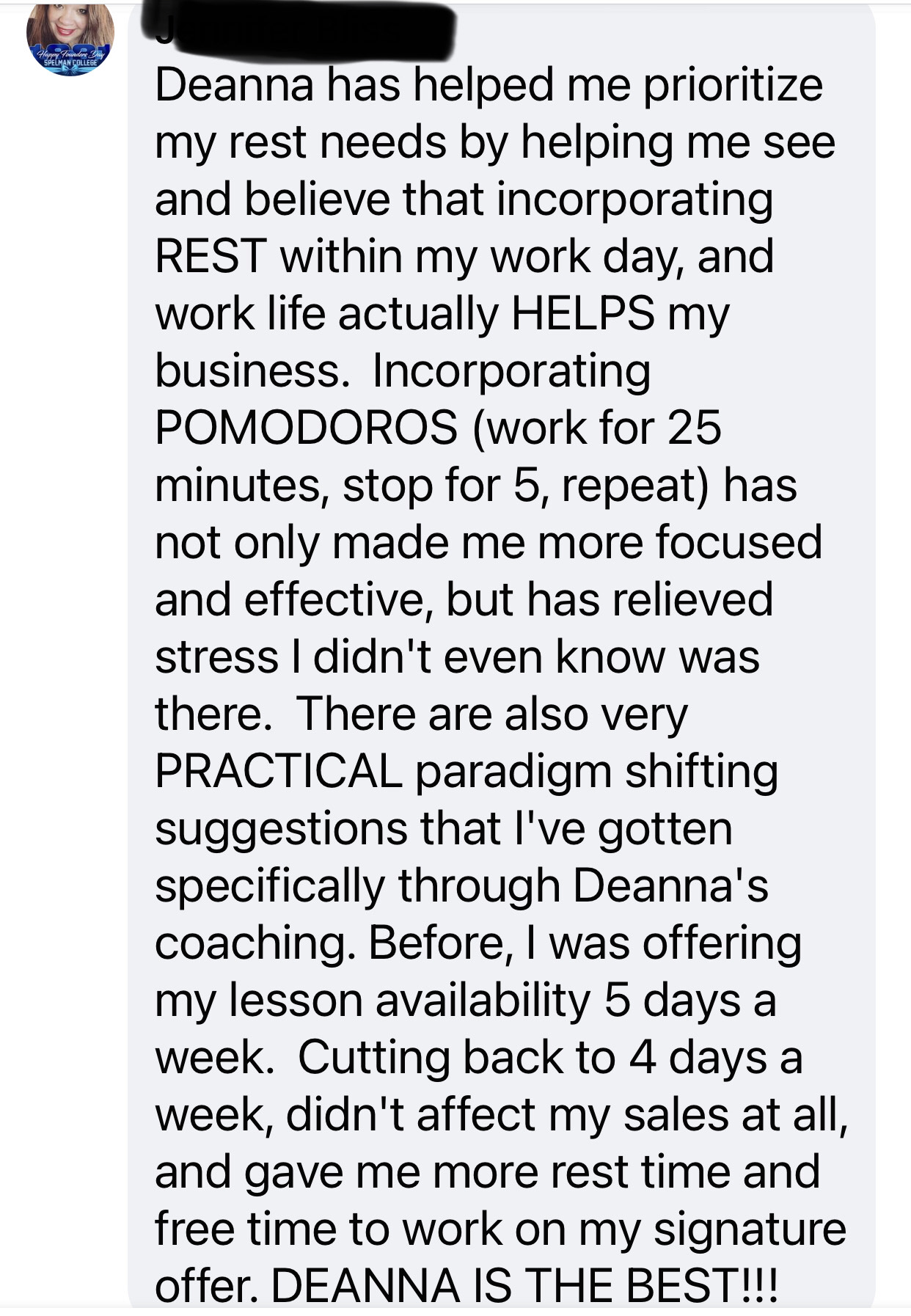 The Spiritual Rest Mini-Sabbatical is perfect for women who:
Feel challenged with trying to consistently nurture their faith.

Can't remember the last time they spent time away from work and the kids.

Are craving deeper dives in Bible study.

Desire more opportunities for and intimacy in prayer.

Are feeling the weight of their leadership roles.

Just need to feel more connected with God.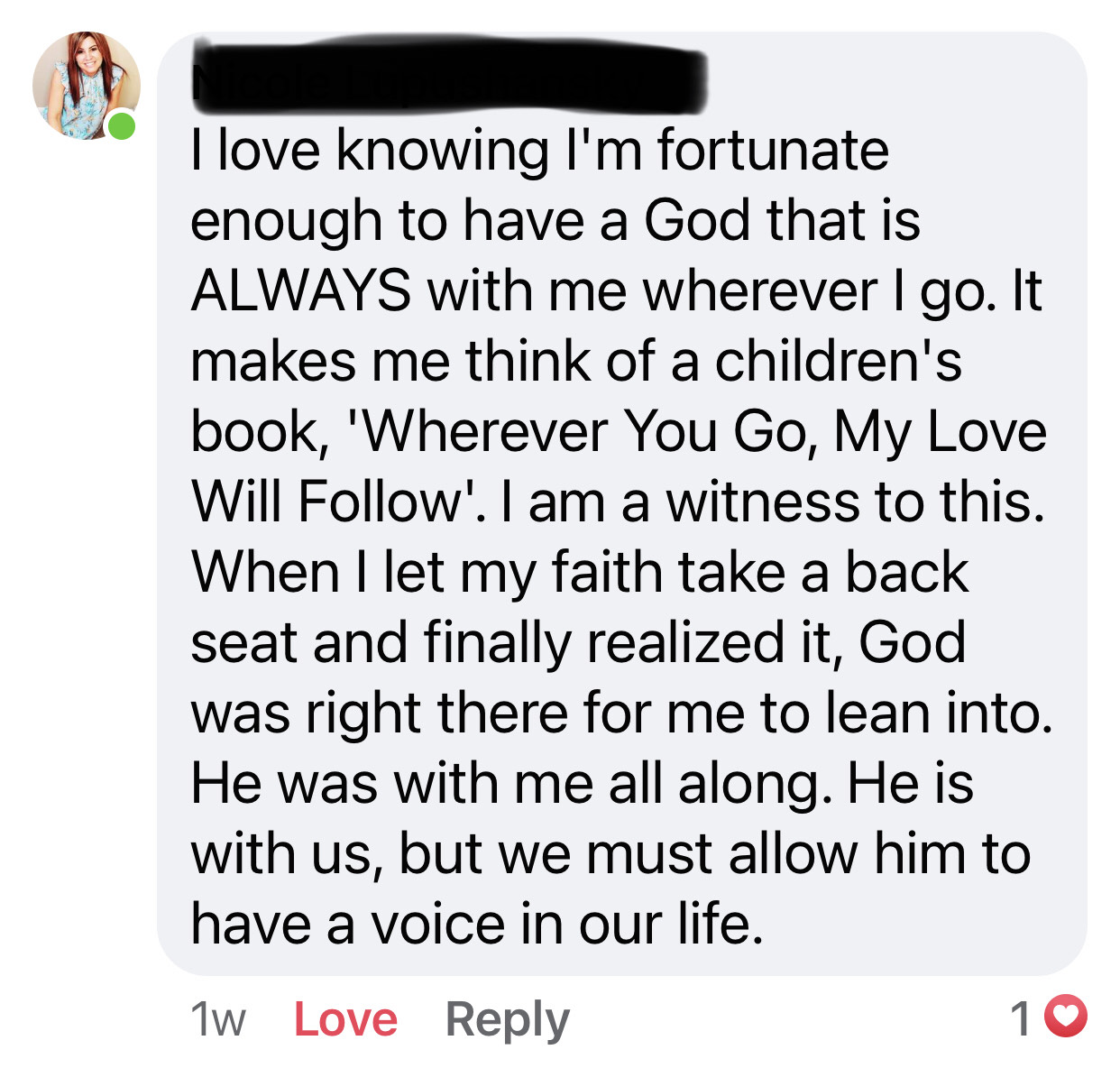 Let's recap what you'll get with this revitalizing experience:
An opportunity to leave your home and work for 3 nights in order to rest and renew yourself spiritually.
You get to choose where you're spending those 3 nights - you don't have to worry about traveling to a destination that stretches your budget.
Access to 13 Spiritual Rest Bible Study Sessions - you can attend every one, or attend a few. You get to decide, and you get to keep them all.
Opportunities for breakout room discussions with other mom leaders after each session.
Guided Praying in Color Sessions.
Times of silent retreat.
Restorative workshops that replenish you through creativity, laughter, and fun.
The ability to return home completely refreshed.
The Refreshed Moms Spiritual Rest Mini-Sabbatical
Where mom leaders come to take a break from work and family in order to reconnect deeply with God and nurture their faith.